Syria
Syria: Army Wins Back New Areas in Idlib, Hama from ISIL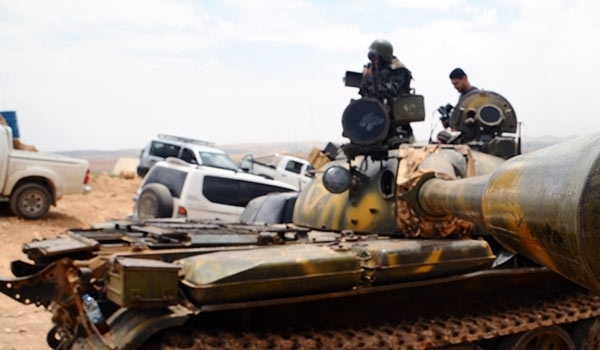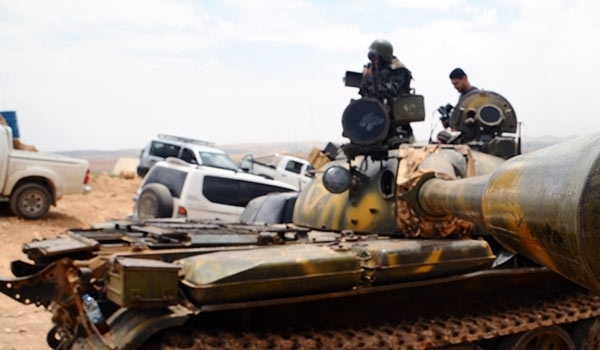 The Syrian army seized back strategic regions in Idlib and Hama provinces at the end of massive operations against ISIL militants.
"The Syrian army managed to regain control over A'oor strategic hill Tal al-Sahn, al-Ziyadia And Sararif villages in Idlib and Hama," a military source, speaking on the condition of anonymity, told FNA on Friday.
He reiterated that army units are engaged in cleaning up operations in Idlib and Hama provinces now.
Late last month, military sources in the Northwestern province of Idlib confirmed that at least 300 terrorists were killed in the Syrian Army's operations to retake full control over the captured city of Jisr al-Shughour in Idlib countryside and its nearby areas.
The sources said that over 300 fighters were killed and hundreds more were injured during the army's raids to break the almost month-long siege on the National Hospital of Jisr al-Shughour.
The ISIL Takfiri terrorists currently control shrinking swathes of Syria and Iraq. They have threatened all communities, including Shiites, Sunnis, Kurds, Christians, Ezadi Kurds and others, as they continue their atrocities in Iraq.
Senior Iraqi officials have blamed Saudi Arabia, Qatar, and some Persian Gulf Arab states for the growing terrorism in their country.
The ISIL has links with Saudi intelligence and is believed to be indirectly supported by the Israeli regime.
The Syrian Army and government have defended their country against insurgents since 2011 when a huge number of foreign terrorists flocked to the Middle-Eastern country.
In spite of certain western states' military and financial supports for the militants, the Syrian troops have been able to push them back from many areas across the country.
Military estimates show the fall of militancy in Syria is not far.