Syria
Syria army 'wipes out' dozens of ISIL terrorists in Raqqa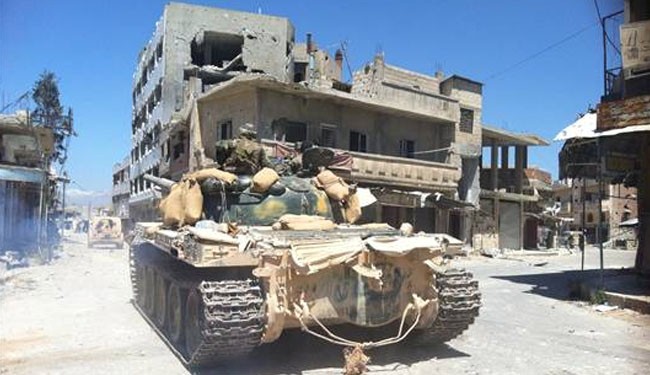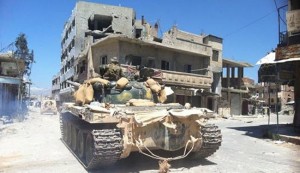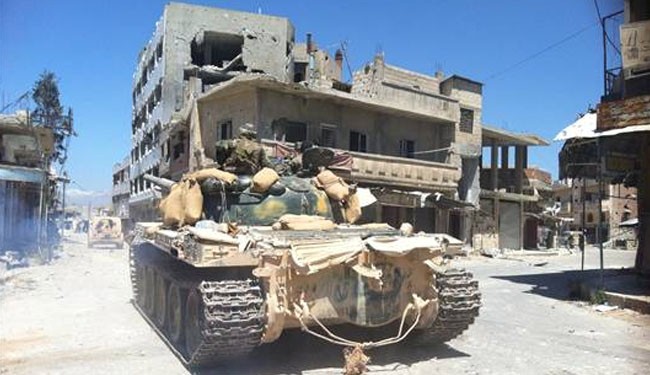 Syria's government troops have killed dozens of ISIL Takfiri terrorists in heavy clashes around the Tabqa military airport in Raqqa province.
State news agency SANA quoted an unnamed military official as saying that "large numbers of terrorists were wiped out" near the air base.
The Britain-based Syrian Observatory for Human Rights, an anti-group, said at least 11 and possibly "dozens" of ISIL militants were killed.
ISIL terrorist group which relies on huge financial support from foreign countries, reportedly Saudi Arabia and Qatar, maintains a permanent base in Syria's Raqqa.
The ISIL terrorists currently control a swathe of eastern Syria and western Iraq.
Syria has been gripped by deadly violence since 2011.
More than 170,000 people have been killed and millions displaced due to the violence fueled by Western-backed militants.