Syria
Syria blames terrorist gangs for massacre in Homs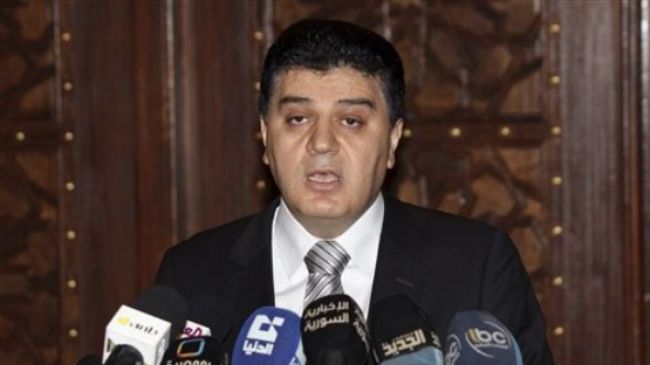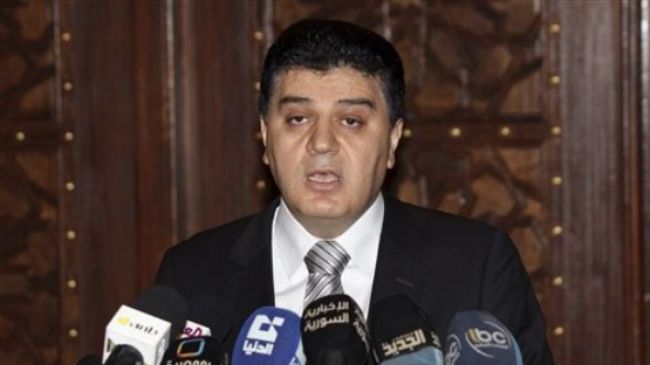 Syria's information minister has blamed "terrorist gangs" for the massacre in the central city of Homs, describing the killings as part of plans to increase international pressure on the Damascus government.
Information Minister Adnan Mahmoud said on Monday that terrorist groups carried out the massacre in the Karm el-Zaytoun neighborhood of Homs to tarnish the image of the Syrian government.
"Terrorist gangs carried out the most horrible massacre in the Karm el-Zaytoun neighborhood of Homs … in order to incite international reaction against Syria," Adnan Mahmoud told AFP news agency.
The Syrian minister also accused Saudi Arabia and Qatar of supporting "armed terrorist gangs" operating in Syria and hold them responsible for the killings in the country.
"Some of the countries backing armed terrorist gangs, such as Saudi Arabia and Qatar, are accomplices to the terrorism targeting the Syrian people… and bear responsibility for the bloodletting," Mahmoud said.
At least 45 people, including women and children, were tortured and killed in Karm el-Zaytoun on Sunday night.
Relatives of a number of victims have announced that they were kidnapped by armed groups several months ago.
Opposition activists, however, have blamed the pro-government forces for the killings.