Syria
Syria blames terrorists sponsors for killings in Aleppo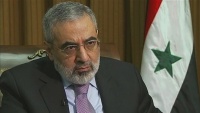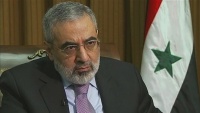 Syria's Information Minister Omran al-Zoubi has held certain regional and Western countries, including the government of Turkish President Recep Tayyip Erdogan, responsible for the killing of Syrian people in a wave of rocket attacks in the strategic city of Aleppo.
According to Press TV, foreign-backed Takfiri terrorists in Syria carried out over 250 rocket attacks on residential areas of Aleppo, killing at least 23 people and wounding scores of others, most of them children, on Monday.
Zoubi also condemned Qatar, Saudi Arabia, the United States, France and the Israeli regime for their role in the ongoing crisis in his country.
A group of students at al-Rhaman Mosque were also targeted in the deadly attacks.
The so-called Syrian Observatory for Human Rights said that the terrorists fired rockets at several residential districts in Aleppo in just four hours, causing large-scale damage, including the collapse of an entire building.
Zoubi stated "The aim of the massacres is to intimidate the people and target their struggle and adherence to the homeland."
He further noted that if the terrorists and their supporters aim to make the Syrian people flee their homes, they are mistaken "as we will not leave this place."