Syria
Syria calls for UNSC action on Maaloula attack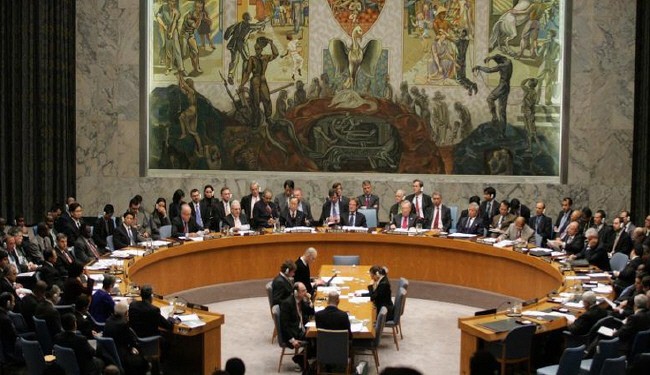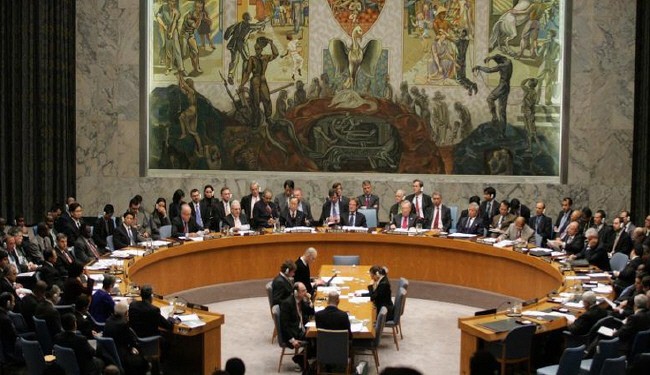 Syria has called on the UN Security council to act against terrorist groups' attack on the Christian town of Maaloula near capital Damascus.
According to the official SANA news agency, Syrian Foreign and Expatriates Ministry sent two letters to the chairman of the UN Security Council and the UN Secretary-General on the attack launched on Monday morning by the terrorist groups on Maaloula.
In the letters, the Ministry said, "In Several letters sent already, we stressed that the Syrian Arab Republic is facing a barbarian war launched by extremist Takfiri gangs targeting its present and future."
The Ministry added that the terrorist Takfiri groups attacked the ancient town of Maloula, which is the only town in the world where the habitants are still speaking the language of Jesus Christ.
The militants sabotaged the churches and houses of the civilians and broke into St. Thecla Convent and held Mother Superior Pelagia Sayyaf and a number of nuns as hostage.
Syrian state television said Christians had held a service in Damascus on Monday to protest against the capture of the nuns and the kidnapping of two bishops near Aleppo in April.
The village was the scene of heavy fighting in September, when it changed hands four times in a series of attacks and assaults by militants.
The Ministry said, "Another proof of the armed terrorist groups' scorn of religious symbols of various religions and denominations is the terrorists' mortar attack on the Great Umayyad Mosque on 30/11/2013 in Damascus which caused the martyrdom of 4 citizens, including a child and a woman, and the injury of 26 others".
"The terrorists also destroyed recently several religious shrines in Aleppo city," the letter added, according to SANA.
"Given these facts, we call on the Security Council to condemn these terrorist acts in the strongest terms, and we call on the international community to shoulder its responsibilities and exert pressure on the countries which are supporting these groups to stop providing them with logistical and financial support," the Ministry added.
The war in Syria started in March 2011, when pro-reform protests turned into a massive insurgency following the intervention of Western and regional states.
The unrest, which took in terrorist groups from across Europe, the Middle East and North Africa, has transpired as one of the bloodiest conflicts in recent history.