Syria
Syria: Clashes Intensifying between Kurdish Fighters, Terrorists in Northern Aleppo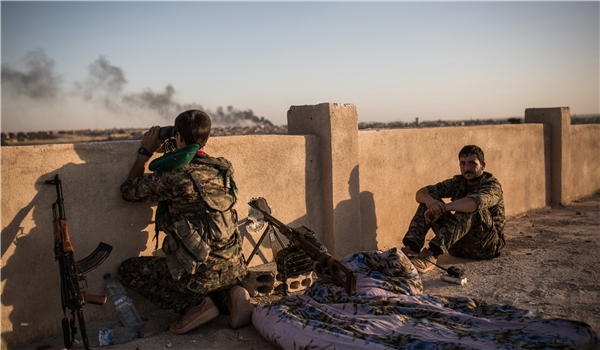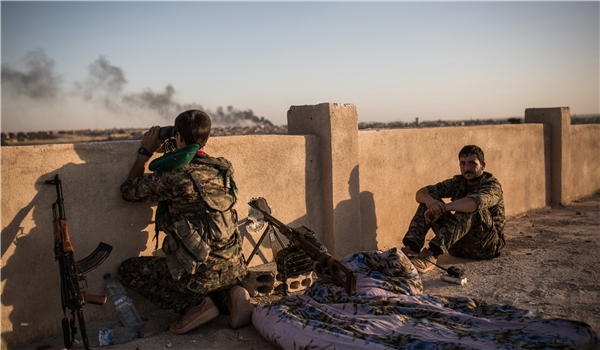 The Syrian Democratic Forces (SDF) and the Kurdish People's Protection Units (YPG) engaged in heavy fighting with the ISIL terrorists in the Northern part of Aleppo province and inflicted a heavy death toll on the militants.
The clashes erupted between the Kurdish fighters and the terrorists in Hajiz al-Shat and Villa Ghazi near the town of Azaz in the Northern Aleppo which claimed the lives of several terrorists and damaged their military hardware.
In a relevant development on March 26, the Kurdish forces thwarted an attempt by the Takfiri terrorists to capture Sheikh al-Maqsoud district in the city of Aleppo.
The Al-Nusra Front and Ahrar al-Sham terrorists tried to take control of Sheikh al-Maqsoud area, but they were forced to retreat by the Kurdish fighters.
The Takfiri terrorists sustained heavy casualties and losses in tough battle with the Kurdish forces.
Most parts of Aleppo province have been purged of terrorists who are now engaged in increasing internal clashes in the limited stretches of lands that are still under their control.
Earlier in Aleppo province, the Ahrar al-Sham and Jund al-Aqsa terrorist groups operating in the Northern province of Aleppo engaged in fierce clashes with each other after the death of a senior ISIL ringleader.