Syria
Syria confiscates militant weapons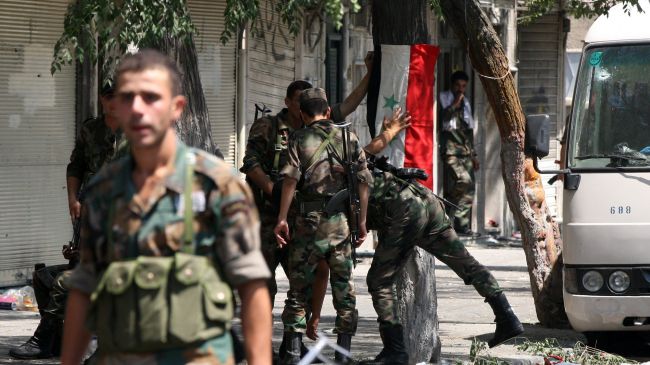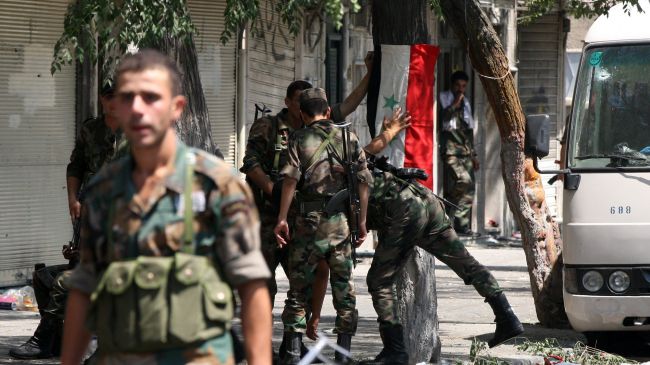 Syrian forces have confiscated weapons belonging to foreign-backed Takfiri militants in Latakia Province.
The weapons, including sniper rifles, automatic weapons, ammunition, and communication devices, were stored in a house in the town of al-Haffah.
The Syrian army has not yet disclosed further information regarding the weapons. It is not yet known which country the supplies came from.
Western powers and their regional allies including the Israeli regime, Turkey, Saudi Arabia and Qatar are supporting anti-Syria militant groups, including al-Qaeda-linked terrorists.
The militants have also on several occasions announced that they have received weaponry from foreign countries.
Syrian army forces have confiscated weapons belonging to the militants several times over the past months.
Earlier this month, Syria seized a shipment of Israeli-made weapons in the western city of Hama.
On July 16, Syrian army troops carried out a series of mop-up operations in the Syrian capital, Damascus.
Syrian soldiers have also discovered a tunnel with 400m length in al-Qaboun area under the Damascus-Homs highway that connects al-Qaboun and Jobar.
According to Syrian military sources, the tunnel was used by the militants to transfer weapons and ammunitions and to attack civilians.
Syria has been gripped by deadly unrest since March 2011. According to the United Nations, more than 90,000 people have died and millions of others displaced in the violence.
On July 16, United Nations Assistant Secretary General for human rights Ivan Simonovic said that around 5,000 people are dying every month as a result of the turmoil in Syria.