Syria
Syria denounces UN human rights report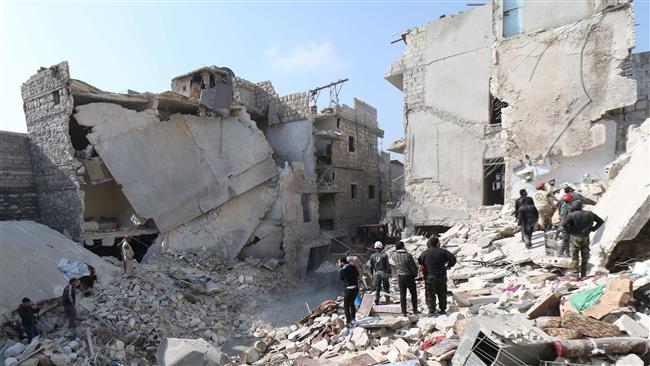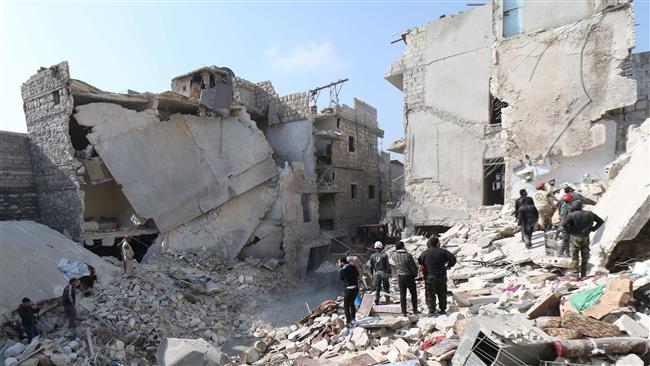 The Independent International Commission of Inquiry on the Syrian Arab Republic, chaired by Mark Lyall Grant from the United Kingdom, officially presented its report on the human rights situation in Syria. The presenters described the use of child soldiers, chemical weapons, and other atrocities in Syria, and urged the international community to take action. After the presentation, in a recorded one on one conversation with Press TV's reporter, United Nations investigator Carla Del Ponte said evidence shows that the widely publicized chemical weapons attack was carried out by insurgent anti-government militants, not the Syrian government.
Syrian Ambassador Bashar Jaafari described the report as biased saying it minimized the atrocities committed by the insurgent forces.Jaafari held up a book listing foreign fighters captured in Syria, pointing out that most of them originate in the very countries involved in issuing the human rights report.Anti-War activist Nick Maniace says the campaign of foreign backed terrorism is designed to destroy Syria's existence as an independent Arab state.
The report acknowledged atrocities committed by the insurgent forces, including torture and the slaughter of civilians. However, the report made no call to hold the countries arming and training the militants accountable.