Syria
Syria determined to 'eradicate terrorism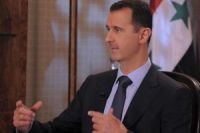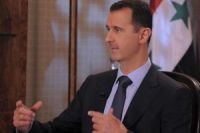 Syrian President Bashar al-Assad says his country is determined to "confront and eradicate" terrorism, as the Arab country continues to fight foreign-backed militants.
According to state news agency SANA, Assad made the remarks during a meeting with a delegation of Mauritanian party leaders, in the capital, Damascus, on Sunday.
The Syrian president said, "Syria has welcomed all constructive, genuine efforts to find a political solution to the crisis".
However, he said, Syria "is at the same time determined to confront terrorism and eradicate it."
Assad added that the "cohesion" between the Syrian army and his country's people would help Damascus defeat the foreign-backed militants fighting to topple the government since 2011.