Syria
Syria ending partnership agreement on establishing free trade zone with Turkey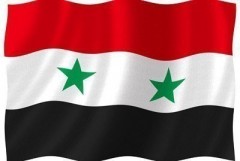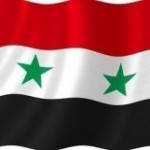 The Syrian Cabinet on Sunday held an extraordinary session under the chairmanship of Prime Minister, Dr. Adel Safar to discuss the Syrian-Turkish relations in light of the sanctions recently imposed on Syria by the Turkish Government.
In light of the national interest, and in retaliation in the same manner, the Syrian Cabinet took the following measures:
1/ Ending the partnership agreement on establishing free trade zone between Syria and Turkey and all the provisions, decisions and instructions issued according to that agreement or those which are related to it, in addition to implementing the provisions of foreign trade on the Turkish goods and taking the customs duties imposed on these goods according to the tariff in force.
2/ Imposing a tariff estimated at 30 % of the value of all the Turkish goods imported to Syria that would be allocated for supporting the construction of the developing villages.
3/ Taking SYP 80 for each Fuel liter from the Turkish cars which leave Syria heading for Turkey. The SYP 80 represents the difference in the average of fuel price between Syria and Turkey and this will be done according to the allocated amounts (refrigerated vehicles/600 liters/…truck vehicles /550 liters/…buses /400 liters/…microbuses /200 liters/…other cars /50 liters/.)
4/ Implementing transit fee on the loaded or empty Turkish trucks according to the following equation…the weight of the car (standing or empty) ton ×the distance km ×2%, and this will be taken in the Euro.
In a statement to journalists after the session, Secretary-General of the Cabinet, Tayseer al-Zoubi said that the measures taken by the Government came in response to imposing economic sanctions on Syria by Turkey in a way that would harm the Syrian people' interests and based on retaliating in the same manner and preserving the national interests.
He indicated that the Turkish government has suspended the mechanism of the high-level strategic cooperation between Syria and Turkey which is based on agreements signed and approved by the governments of both countries, and it also suspended the work of all the joint committees established according to the cooperation agreements.
He added that the Turkish government has also frozen the relations with the Syrian Central Bank and the dealings with the Commercial Bank of Syria, as well as the relations with the Syrian Government in the credit sector, in addition to suspending agreements related to financing the projects of infrastructure in Syria which means that it doesn't adhere to the agreements signed between the two countries based on the high-level strategic cooperation.