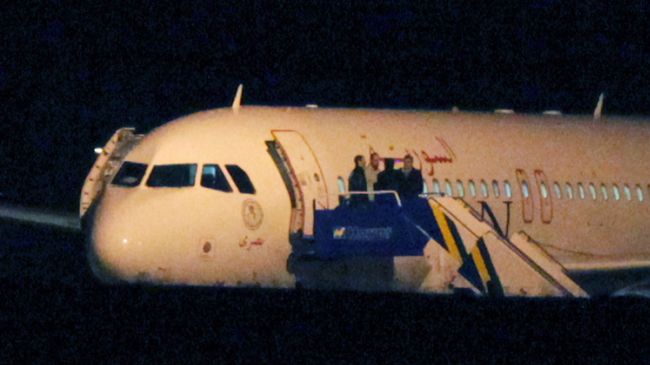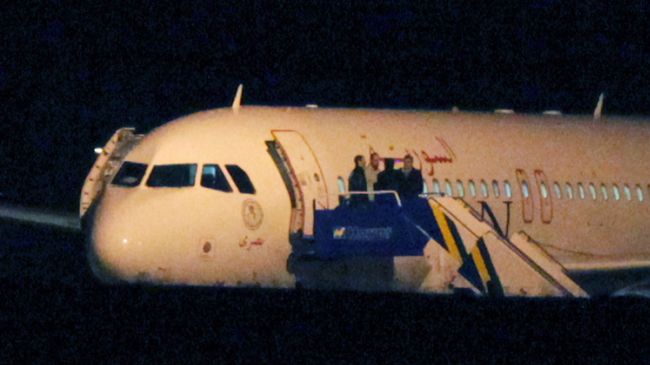 Syria has accused Turkey's Prime Minister Recep Tayyip Erdogan of "lying" in claiming that a Syria-bound passenger aircraft intercepted by Turkey was carrying arms to Damascus.
"The Turkish prime minister continues to lie in order to justify his government's hostile attitude towards Syria," read a Thursday statement by the Syrian Foreign Ministry, AFP reported.
Turkish F-16 jets intercepted the Syrian Airbus A320 flying over the Turkish airspace late on Wednesday and escorted it to Ankara's Esenboga Airport. Erdogan has claimed that the plane was carrying "equipment and ammunition [which was being] shipped to the Syrian Defense Ministry."
Damascus has also condemned the move as "hostile and reprehensible" and "another sign of the hostile policies of the Erdogan government, which harbors [anti-Syria insurgents] and bombs Syrian territory."
Challenging the Turkish premier's remarks, the Syrian Information Ministry has asked him to prove his allegation of weapon seizure."The plane did not carry ammunition or military equipment and Erdogan's comments lack credibility and he must show the equipment and ammunition at least to his people."
The United States rushed to Turkey's support after Erdogan made the claim.
"We strongly support the government of Turkey's decision to inspect the plane," said US State Department spokeswoman Victoria Nuland.
Meanwhile, an unnamed Russian source said, "Neither weapons nor any kind of systems or parts for military equipment were on board or could have been on board."
Turkish authorities allowed the plane and its passengers to leave Ankara nine hours after landing, but they seized parts of the cargo.
The incident took place amid intensified tensions between Ankara and Damascus, and Turkey's warlike attitude towards Syria.
Border tensions soared on October 3 after Syrian mortar shells landed in Turkey's border town of Akcakale, leaving five people dead.
Ankara promptly responded with retaliatory fire that continued through following days, and Turkish lawmakers authorized the government to use military force against Syria "when deemed necessary."