Syria
Syria: EU Decision Hinders International Community's Efforts for Political Settlement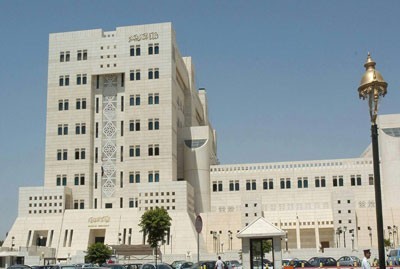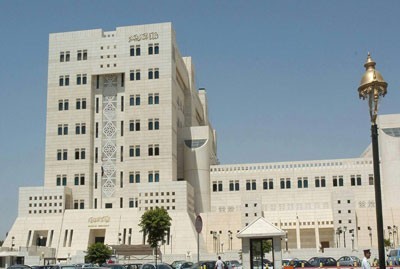 Spokesperson of the Syrian Foreign and Expatriates Ministry on Tuesday said, "The European Union Foreign Ministers Council adopted on May 27th, 2013 a decision that renews the economic sanctions imposed on the Syrian people and allows its member states to export arms to the armed terrorist groups, contrary to its allegations on commitment to the political solution to the crisis in Syria."
"The recent EU decision exposes the falsity of their allegations and it proves they are hindering the international efforts aimed at contributing to achieving a political settlement to the crisis in Syria based on national dialogue among the Syrians led by Syria," the spokesperson added.
The spokesperson went on to say that " The decision uncovers the political hypocrisy of France and Britain which claim to care about the interests of the Syrian people, while they push at the European Union for taking new decisions to renew the economic sanctions imposed on Syria and supply terrorists in Syria with weapons instead of lifting the immoral sanctions imposed away from the international legitimacy and genuinely contributing to paving the ground for initiating Syrian national dialogue through the international conference set to be held in Geneva as well as abstaining from supporting terrorism which targets the Syrian state, sheds the blood of the Syrians, destroys hospitals, schools, public and private properties, loots Syria's historical heritage and antiques and assassinates scholars and journalists."
The spokesperson pointed out that the adoption of the EU to the policies of France and Britain which are trying to restore their colonialist dreams in the region is a new episode that confirms the continuation of these countries in imposing their destructive policies on the Syrian people as they were already manifested in the EU decision on grating permission to its member states to make contracts in importing the Syrian oil and exporting basic equipment for the oil and gas industry to benefit the terrorist organizations, including al-Qaeda-linked Jabhat al-Nusra organization.
The spokesperson concluded by saying that the drift of the EU to the policies of some of its member states in supporting Jabhat al-Nusra organization, to which several battalions of the so-called "Free Army" have pledged allegiance, raises questions about the EU policy in combating terrorism.