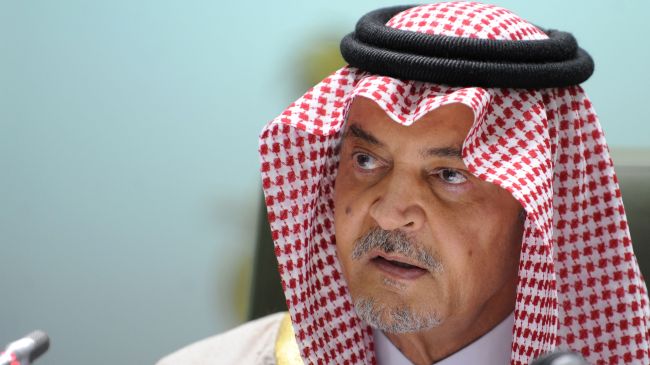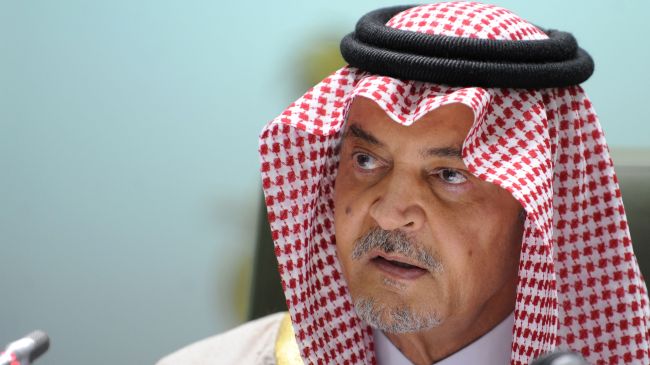 Opposition sources in Saudi Arabia say that the country's Minister of Foreign Affairs Saud Al-Faisal will be removed from his post, following the removal of the Saudi spy chief Prince Bandar bin Sultan.
The sources said that the ouster of Faisal would constitute the second step of changes at the ruling family's key positions.
A possible scenario could be that Faisal submits his resignation in the coming days, the sources also said.
Having held the position since 1975, Faisal is regarded as the world's longest serving foreign minister.
The decision to remove Faisal has reportedly been delayed due to a lack of suitable candidate for the post.
One of Saudi King Abdullah's sons is said to be among the major candidates for the position.
On April 15, the Saudi King replaced spy chief Prince Bandar bin Sultan, who handled the kingdom's policies against Syria, with Youssef al-Idrisi.
Bandar, who is 65 years old and a former ambassador to the United States, is known to have had close ties with former US President George W. Bush and came to be known as Bandar Bush. He was an advocate of the US-led invasion of Iraq in 2003.