Syria
Syria: Fake news about use of chemical weapons in Lattakia will not affect war against terrorism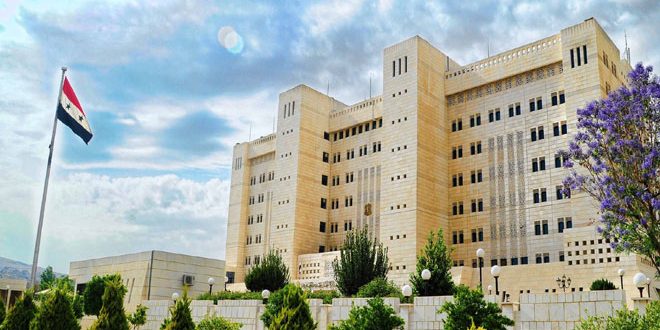 An official source at Foreign and Expatriates Ministry affirmed that all shouting and untrue, fabricated news about the use of chemical weapons by Syrian army in Kabani town in Lattakia countryside are prelude of the western lie and hypocrisy choir to start threats against the Syrian state.
"All that noise will not affect Syria stance in its war against terrorism." the source told SANA
It added that the Syrian Arab Republic stresses that it was and still is confident that what is happening now of that systemized campaign, of lies to accuse the Syrian state of using chemical weapons, is nothing but a desperate, repeated attempt, by some western states and their mater, the US, to ease pressure on the crimes of terrorists in Idleb and an uncovered attempt to delay the advance of army in those regions.
"All that noise and collective playing on this string will not affect the Syrian stance to continue its war against terrorism and liberate all its territories from it ," the source added.