Syria
Syria forces purge key areas of Aleppo suburbs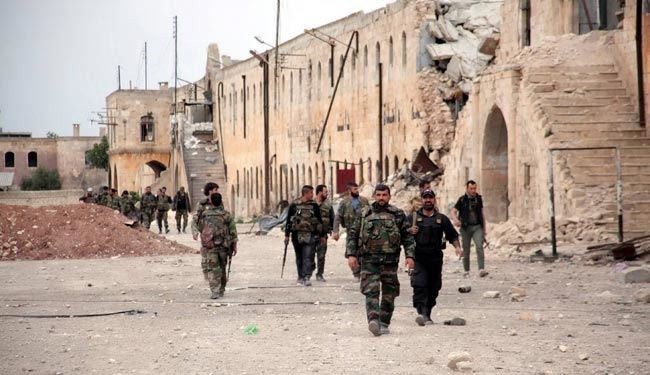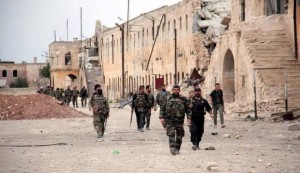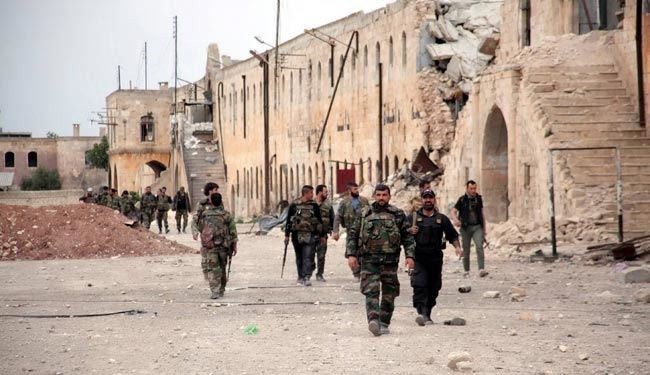 Syrian military forces have taken control over city of Aleppo's suburban areas of al-Eskaan, al—Ma'amel and al-Masane in persisting military operation in the major city in north of the country.
Reports filed Saturday by Al-Alam's Syria correspondent indicates that Syrian army forces have continued mop-up operations in and around Aleppo and advanced into al-Ma'amel and al-Matahen regions, which are located near the strategic region of al-Ta'ana.
In a rapid strike, government forces demolished the front lines of insurgent groups, where al-Nusra Front elements had established massive fortified positions, which was clearly visible from the existence of plants, tunnels and bunkers built in the area.
According to the report, the insurgent elements had inflicted massive damages to the existing factories and workshops in the region, which were among the most significant industrial areas of the war-ravaged country.
Syrian troops are currently on the verge of entering Aleppo's industrial town, which is located near the city's Central Prison.