Syria
Syria: FSA Terrorists Suffer Heavy Casualties in Clashes with Rival ISIL Terrorists in Dara'a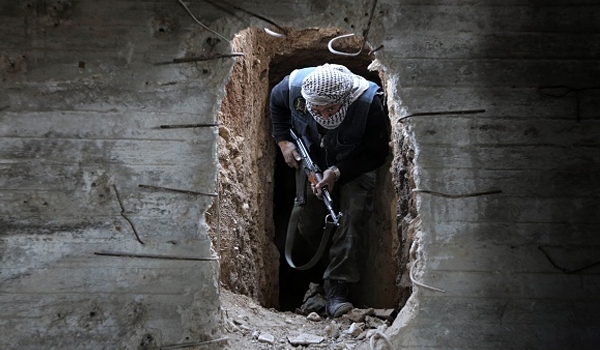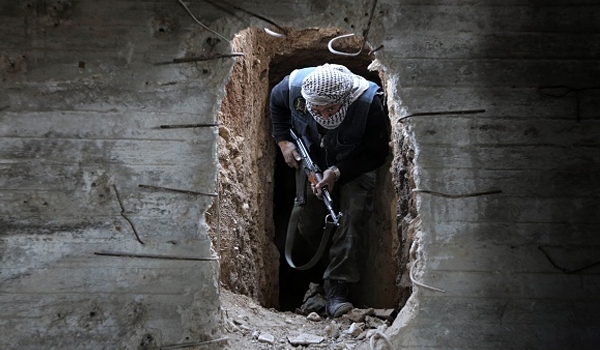 Media sources said that ISIL's attack on positions of a group of terrorists affiliated to the Free Syrian Army (FSA) in the Southern province of Dara'a left at least 100 FSA militants dead and many more wounded.
The Arabic language al-Hadath news reported that ISIL's Khaled Bin Walid group struck the positions of FSA-affiliated terrorist groups in the town of Hawz Yarmouk in Western Dara'a, killing 110 militants and wounding many more.
Sources in Southern Syria revealed on Tuesday that infighting intensified between ISIL-affiliated militants and their rival terrorists from the FSA in the Western countryside of Dara'a, leaving over 70 militants dead mostly from the FSA.
The sources said that militants of Jeish Khaled stormed the positions of Liwa Shohada al-Horiyeh and Ferqah al-Haq affiliated to the FSA in Hawz Yarmouk and managed to take control of Tal (hill) Majmou and the towns of Saham al-Joulan, Tasil, Adwan and Jalin.
Over 50 fighters from Liwa Shohada al-Horiyeh and Ferqah al-Haq were also killed in the clashes, added the sources.
Al-massdar said that 70 militants from both sides were killed in the infighting in Dara'a but most of them were from the two FSA-linked terrorist groups.