Syria
Syria Full Member of Anti-chemical Weapons Treaty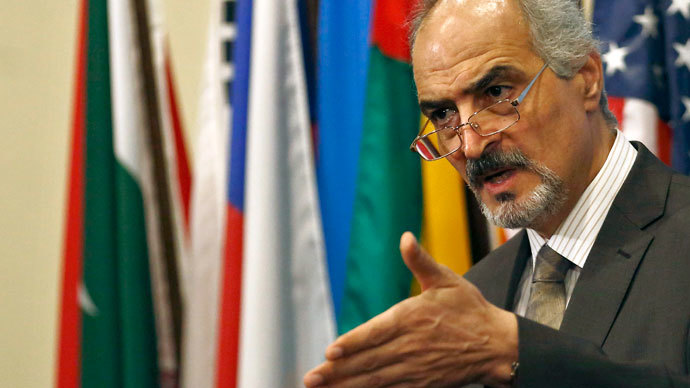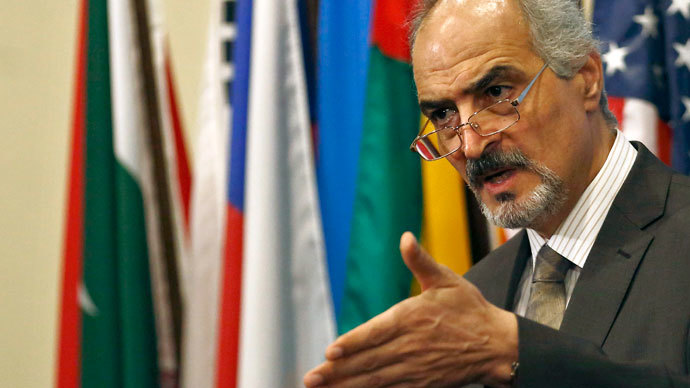 After the UN accepted documents from Damascus concerning Syria joining the Chemical Weapons Convention, Syria has "legally" become a full member of the treaty, Syrian UN Ambassador Bashar Jaafari said.
"Legally speaking Syria has become, starting today, a full member of the convention," Ambassador Bashar Jaafari told reporters in New York.
According to Jaafari, Syrian President Bashar al-Assad signed a legislative decree that "declared the Syrian Arab Republic approval to accede to the convention" and that Syrian Foreign Minister Walid al-Moallem had written to the Organization for the Prohibition of Chemical Weapons to notify it of Syria's decision, which is enough to legally join the convention.
"The chemical weapons in Syria are a mere deterrence against the "Israeli" nuclear arsenal," he added.
Jaafari said he expected a UN report on the alleged August 21 attack – which Syria blames on armed groups – to be handed to Ban early next week.
"We have nothing to hide," the ambassador said, while adding however that Syria does not want "any partial report, any politicized report, any manipulated report."
Earlier on Thursday, UN spokesman Farhan Haq confirmed that they had received the documents necessary for Damascus' accession.
"In the past few hours we have received a document from the government of Syria that is being translated, which is to be an accession document concerning the Chemical Weapons Convention," Haq said.
Under the convention, Syria would have 30 days after becoming a member to declare all of its chemical weapons.
Ban announced that Syria had told him that al-Assad has signed a decree providing for accession to the convention.
"The secretary general welcomes this development," Haq said. Ban added that he hoped it would encourage a "speedy agreement" at Geneva talks between US Secretary of State John Kerry and Russia's Foreign Minister Sergei Lavrov on putting Syrian chemical weapons under international control.