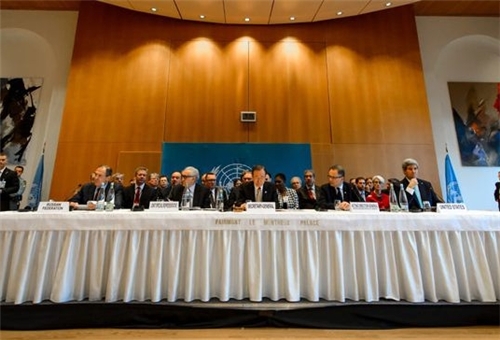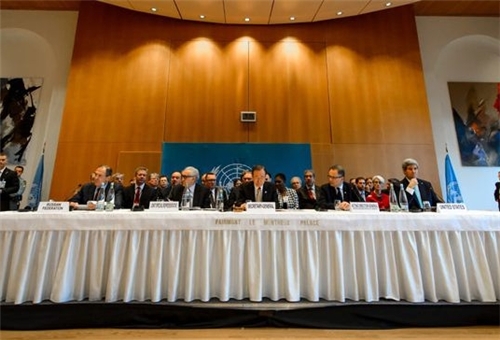 The wide differences among the Syrian opposition groups unveiled in the recent Geneva II conference.
The differences among the Syrian opposition group intensified to such an extent that the head of the Syrian Opposition Coalition Ahmed Al-Jarba was forced to leave Geneva.
Meantime, the moves on the ground inside Syria proves that those in Geneva have no control over military groups fighting inside the country.
As the Saudi-backed Al-Qaeda and Salafi groups are recruiting more and more fighters from across the world, a prominent Russian expert warned of the different brain-washing methods used by Salafi groups to persuade the young people in the Central Asian states to fight in Syria.
"The nationals of Russia and the Central Asia are attracted by baits like religious training and then are brain-washed and sent to Syria," Alexander Kniazev, a famous political expert and director of the regional office of the Russia CIS Institute, told FNA.
He said some members of the militant groups in the Central Asia even receive their basic military trainings and become prepared psychologically for battles in the target countries (like Syria) in their homelands.
Kniazev described Turkey and the UAE as two main routes used by the militant groups to dispatch fresh forces to Syria.
Meantime, a large number of Syrians returned to their homes in a strategic town in Damascus countryside in Southern Syria.
Hundreds of Syrians returned to their hometown of Barzeh in Damascus countryside after the Syrian army and the armed rebel groups signed a reconciliation agreement on Saturday.
The residents of Barzeh had fled their homes due to the rising tensions between the Syrian army and the militant groups.
Elsewhere, fierce clashes between the Islamic State of Iraq and the Levant (ISIL) and the Free Syrian Army (FSA) left tens of militants from both sides killed and dozens more injured. Abu Bakr Al-Zarqawi, a Jordanian ISIL commander, was also killed in heavy clashes between ISIL and FSA in Darkoush town in Idlib countryside.
Meantime, an Al-Anbar provincial official said that the ISIL is plotting to declare establishment of a new world state which will comprise of two Iraqi and two Syrian provinces.
"The ISIL plans to establish a small country comprising four provinces, including two provinces from Iraq and two others from Syria," Anbar Councilor Eid Ammash told Al-Youm Al-Samen news website.
Ammash noted that the tribal leaders and sheikhs and Al-Anbar governor-general's office have all rejected ISIL's call for forming a local police force in Fallujah.
Also, the British police officials announced that the Britons who join the terrorist groups in Syria will be arrested upon their return from the Muslim country.
The British police warning came after the head of UK intelligent service had warned against the repercussions of some UK citizens joining the Takfiri and extremist groups in Syria.