Syria
Syria: Gov't Forces Capture More Lands in Aleppo Province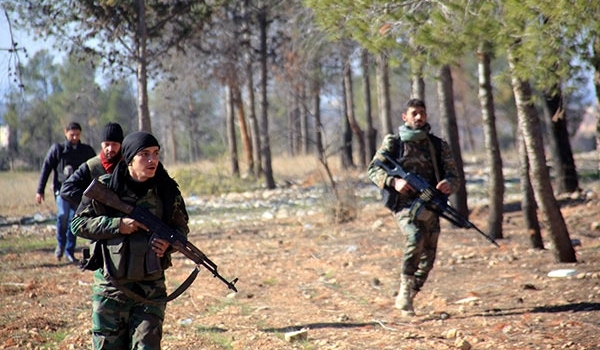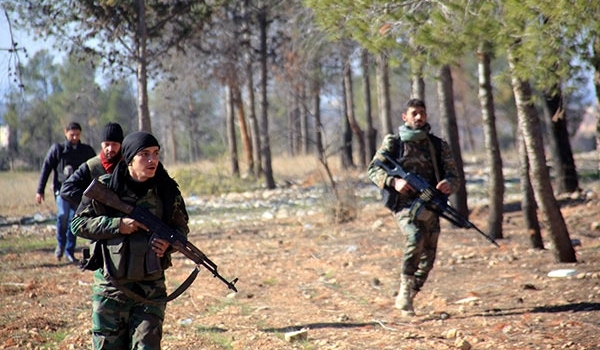 The Syrian pro-government forces pushed the militant groups back from more territories in the Southern parts of Aleppo province and restored security to one more village following hours of heavy clashes.
The Syrian Army, the National Defense Forces (NDF), Kataebat al-Ba'ath (Al-Ba'ath Battalions", and the Palestinian "Liwa Al-Quds" (Jerusalem Brigade) imposed full control over the important village of al-Khalidiyah along the Aleppo-Damascus Highway (M-5 Highway).
The Syrian Armed Forces and their allies launched a counter-attack against al-Nusra Front, Harakat Nouriddeen al-Zinki, Liwa Suqour al-Sham, and Harakat Ahrar al-Sham from their positions at the strategic town of Khan Touman, killing several enemy combatants before they fled South from al-Khalidiyah.
In relevant development but in the Eastern and Southeastern battlefields of the province on Saturday, the Syrian army and popular forces continued to strike bases and gathering centers of the ISIL and al-Nusra Front, inflicting major losses on the terrorists.
The Syrian army and the NDF raided the ISIL strongholds near the villages of al-Tayibeh and Jubb al-Safa in the Eastern territories of Aleppo province, which not only killed or wounded several terrorists but also destroyed their machinegun-equipped vehicles.
In the meantime, the al-Qaeda-affiliated al-Nusra Front's site near the village of al-Ameriyeh in the Southeastern part of the province came under the attack of the Syrian soldiers and the NDF which ended in the destruction of their depot of weapons.