Syria
Syria: Gov't Forces Closing in on Key Supply Line of Terrorists in Northern Aleppo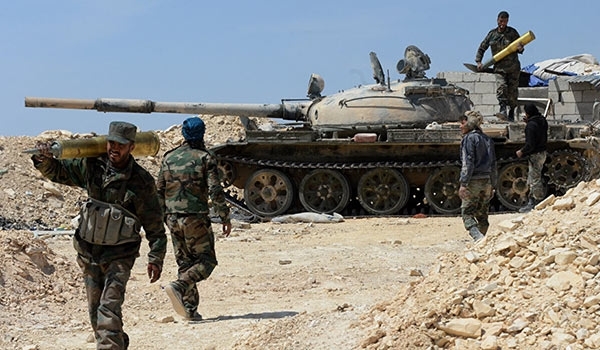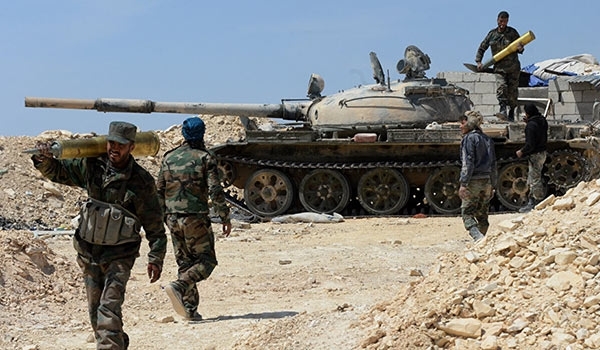 Military sources announced on Saturday that the recent advances of the Syrian Army troops and popular forces in al-Malaah region have paved the way for the government forces to take full control of the main supply route of the terrorist groups in Northern Aleppo.
"The Syrian military forces are very close to Castillo highway, connecting the Northern part of Aleppo city to regions near the border with Turkey," the sources said, adding, "Tough battles are underway in the Southern side of al-Malaah region near Castillo highway between the Syrian pro-government forces and al-Nusra Front and Nouriddeen al-Zinki movement."
"After taking full control over al-Malaah farms, the Castillo highway will be in hands of the Syrian army and its allies, which means there will no any supply line between the terrorist groups in Aleppo city and their backers in Turkey," the sources said.
Report said on Thursday that the Syrian Army troops and popular forces pushed the terrorist groups back from nearly 90 percent of al-Malaah farms while clashes between the government forces and terrorists in Northwestern Aleppo reached a pinnacle.
The Syrian troops which seized 90 percent of al-Malaah farms on Wednesday, withdrew a little from their positions, waiting for fresh forces, equipment and weapons.
Meantime, reports from the region said that the terrorists also reinvigorated by hundreds of fresh forces who were earlier stationed in Khan Touman, al-Zarbeh, Zeitan and Barnah regions in the Southern parts of Aleppo.
"After they were joined by hundreds of terrorists, they could have limited advance in the Northern parts of Malaah farms after launching heavy suicide attacks against the Syrian army positions," a source said.