Syria
Syria: Gov't Forces Closing in on Main Base of Jeish al-Islam in Eastern Damascus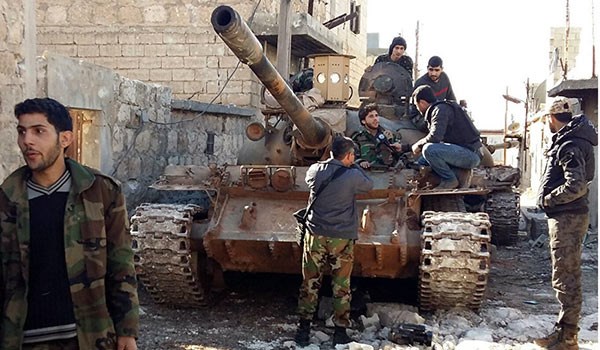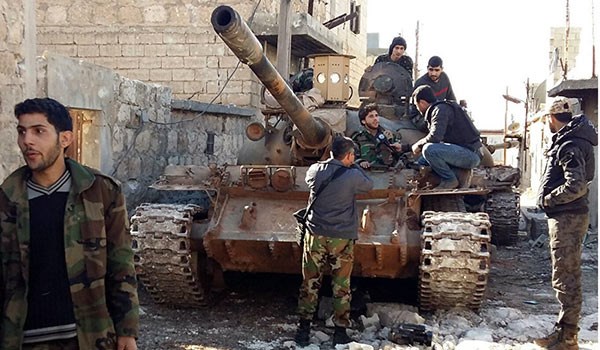 The Syrian Army troops and their popular allies launched a fresh round of large-scale offensives to liberate the most important stronghold of Jeish al-Islam in Eastern Ghouta, military sources said.
"The Syrian government forces, who fortified their positions in Hawsh al-Nasri and its farms, have started fresh attacks on Jeish al-Islam's defense lines near Douma," the sources said.
"The Army soldiers purged the Western farms of Hawsh al-Nasri of terrorists and cut off terrorists' communication line of al-Reihan-al-Shifouniyeh," they added.
"Jeish al-Islam has suffered a heavy and is retreating from the battlefield," the sources said.
"Spearheading forces of the army are advancing towards the small town of al-Shifouniyeh," the sources said.
Should the Syrian government forces capture al-Shifouniyeh they will have only 3.5 kilometers to reach Douma, meanwhile, liberation of al-Shifouniyeh Jeish al-Islam's supply route from Douma to Southeastern parts of Eastern Ghouta, including Hawsh al-Salehiyeh and Otaya will be in serious trouble.
Also on Saturday, Syrian Army troops and National Defense Forces fended off Jeish al-Islam's large-scale attacks in Hawsh al-Nasri in Eastern Ghouta.
"Tens of terrorists stormed pro-government forces' strongholds from Shifouniyeh and Hawsh al-Zawaher to prevail over their position and capture the newly-liberated Hawsh al-Nasri, but they failed due to strong defense of the Syrian army men and popular forces," the sources said.
"Fresh popular forces arrived in the battlefield in the early hours of clashes and did not allow Jeish al-Islam fighters to advance and then beat them back from the Western farms of Hawsh al-Nasri," they added.
"Jeish al-Islam suffered a heavy death toll and pulled the remaining pockets of its forces back from the battlefield and moved them to Eastern side of Shifouniyeh," the sources added.