Syria
Syria: Gov't Forces Start Operation in Southern Aleppo after Terrorists' Violation of Truce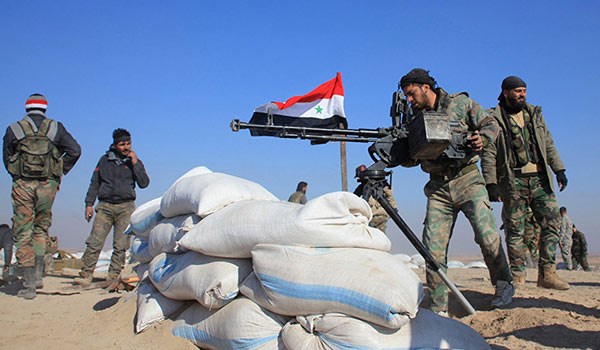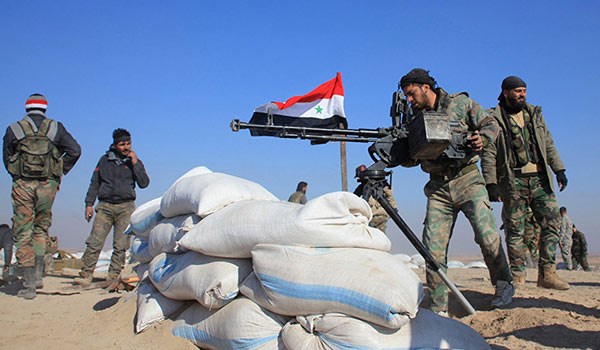 Syrian Army troops and their popular allies stormed the positions of Jeish al-Fatah terrorists in Southern Aleppo after the militants breached the recently-brokered ceasefire.
The pro-government forces, deployed in the towns of al-Hadhar and al-Howeiz, started their attacks of Jeish al-Fatah's positions near the key town of Khan Touman from several directions.
The army aircraft carried out several combat sorties over Jeish al-Fatah's gatherings in the towns and villages of Albu'eize, al-Ziyarh, Khan Touman, Khalseh and Sater al-Sabeqiyeh, inflicting major casualties on the militants.
Syrian soldiers, the Lebanese Hezbollah fighters and the Iraqi al-Nujaba Movements' combatants are about to carry out a joint operation on the Southern outskirts of Aleppo city to liberate the districts of Rashedeen 4 and 5 and then rush to Khan Touman to free the town.
In the meantime, hundreds of pro-government forces have been deployed in areas just to the South of Aleppo after their great victories against Jeish al-Fatah in November.
The army is resolved to purge the Southwestern territories of Aleppo of terrorists following its victories against militants in the Eastern neighborhoods of Aleppo and repelling two large-scale attacks of terrorists in the Western districts of Aleppo city.
Reports said earlier today that the Syrian Army troops thwarted ISIL's plan to explode a bomb-laden suicide truck in Aleppo city in a preemptive attack, destroying the truck.
A group of ISIL terrorists had planned to dispatch a bomb-laden suicide truck to Aleppo city from Ithriya-Khanasser road, but the army men identified the truck and detonated it.
In the meantime, the terrorists deployed near the Ithriya-Khanasser road carried out several attacks to occupy villages in the region and insecure the road, but their attacks were repelled by the army soldiers.