Syria
Syria Has Overcome the Hardest Stage with its People's Awareness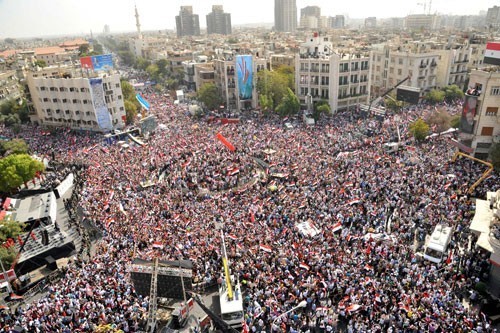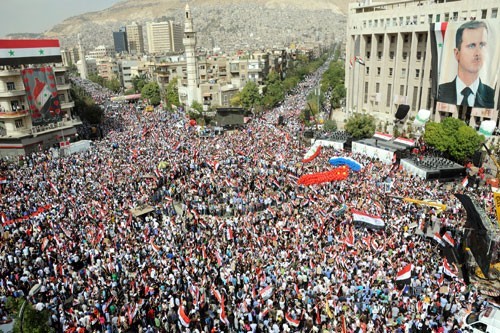 President Bashar al-Assad on Wednesday reviewed with a delegation of the Syrian Social Nationalist Party (SSNP) in Lebanon the plots seeking to divide and dominate the region and control its resources.
The delegation members, headed by Assa'ad Hardan, the SSNP Chairman, expressed their confidence that Syria will succeed in encountering all attempts aiming at undermining its stability and national and Arab approach.
President al-Assad underlined that Syria has been able to overcome the hardest stage thanks to its people's awareness and now it is benefiting from what has happened to upgrade the Syrian situation and make Syria, the country that is committed to its principles,an example to follow in the region.