Syria
Syria holds countries that support terrorists responsible for leaking information on chemical weapons sites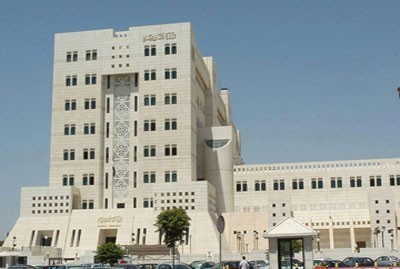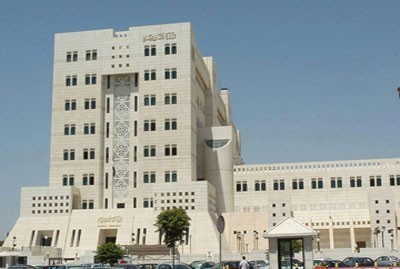 Syria denounced the leaking of information on chemical weapons to terrorist groups by countries known for supporting them, holding these countries responsible for the entailing risks and appealing to international organizations to prevent the irresponsible actions of these countries.
An official source at the Foreign and Expatriates Ministry told SANA on Tuesday that the full cooperation between Syria and the UN and Organization for the Prohibition of Chemical Weapons (OPCW) and Syria's success in fulfilling its obligations as to the Chemical Weapons Treaty angered those who conspire against Syria and support terrorism.
The source said that in this context, terrorist organizations attacked sites containing chemical materials due to be transported outside Syria, with terrorist groups attacking one of these sites on December 21st in great numbers and employing many vehicles equipped with machineguns with the aim of taking over the site, but the authorities managed to repel and thwart this attack.
The source added that terrorists groups belonging to the so-called "Liwa'a al-Islam" and Jabhat al-Nusra attacked a site in Damascus Countryside and tried to break into it with an armored vehicles loaded with large amounts of explosives, but the personnel guarding the site repelled the attack and destroyed the vehicle before it entered the site, causing a massive explosion that claimed four lives and injured 28, noting that terrorists are still trying to attack this site.
The source said that these attacks show the bloodthirsty nature of these terrorist organizations and their total lack of caring for human life, as they only want to shed blood and destroy anything they can find regardless of the grave implications of what they do, especially when they attack sites which they know full well to contain hazardous chemicals.
The source pointed out that the most important point is how these terrorists know about the efforts to transport chemicals outside Syria in cooperation with the UN and the OPCW.
The source emphasizes the dangerous and irresponsible role played by some countries that communicate with terrorists, provide them with information on these sites and the efforts to transport the chemicals, and encourage them to attack them, saying that these countries are leaking classified information in the framework of international action.
The source said that Syria strongly condemns the actions of these countries and holds them responsible for the entailing risks and any disastrous consequences that may result from them, and that Syria appeals to international organizations, the UN Secretary-General, and the OPCW Director-General to exert all necessary efforts to stop the disastrous and reckless actions of the countries that openly announced their support for terrorism in Syria.