Syria
Syria, imminent site of third US heavy defeat in region: Iran Cmdr.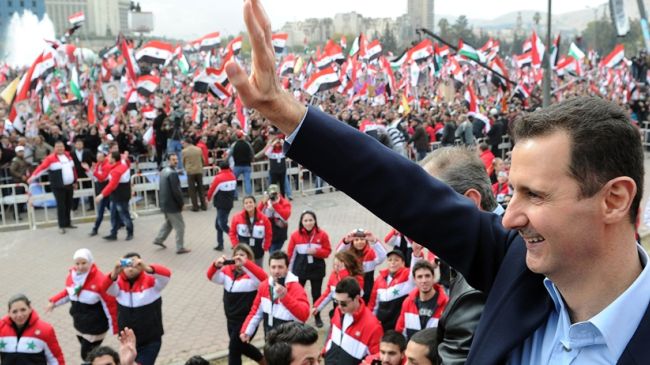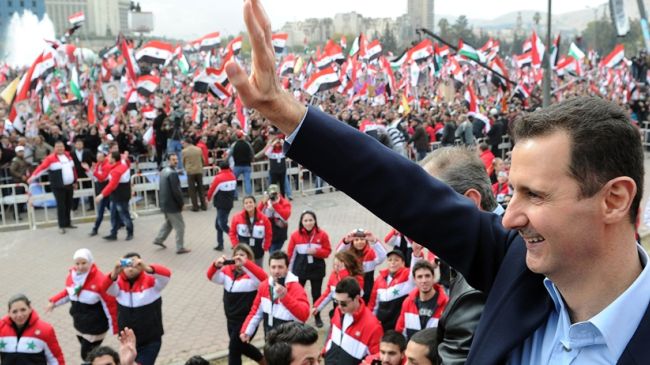 A senior Iranian commander says Syria is on course to become the site of the "third heavy defeat" of the US and its allies in the region.
In an interview with Iran's Arabic-language news channel Al-Alam, Iranian Armed Forces' Deputy Chief of Staff Brigadier General Massoud Jazayeri said the Western-stoked Syrian unrest is the extension of the 22-Day and 33-Day wars in Gaza and Lebanon, respectively, and seeks to establish "a more extensive and permanent presence" for the US in the region.
"A massive front, led by the US and the global Zionism, once again tried to plunge the region into chaos and achieve their long-term objectives," he said.
The Israeli regime waged a 22-day Christmas war on the densely populated Gaza Strip in 2008, which left more than 1,400 Palestinians dead including at least 300 children.
The Gaza War saw Hamas preventing Tel Aviv from materializing its stated aim of destroying the Palestinian resistance movement.
Forces with the Lebanese resistance movement of Hezbollah also defended Lebanon against the Israeli invaders during the 33-Day War in 2006 and Tel Aviv was compelled to withdraw its troops without having achieved any of its objectives.
Jazayeri said a spectrum of conspirators against Damascus, which include the US, some European countries and some Middle Eastern states, has targeted another arm of the anti-Zionist resistance movement, but the Syrian Army, people, and regime are so far "in command of the situation."
"There is a solemn resolve in the Syrian government for a full-scale confrontation with the enemy, as there is no other way but to expel the terrorists, enemies and aggressors."
He said Damascus has many friends inside and outside the region, but the Syrian Army and government have so far "single-handedly" managed to quell the crisis.
"So far there has been no need for the Syrian friends and allies to enter the fray with full force, and our estimation is that such a necessity will not arise in the future either," Jazayeri said.
He further rejected the Western allegations that the Islamic Revolution Guards Corps is aiding the Syrian regime, stressing that in the current situation, Iran's support is of a "spiritual and expansive" nature.
"However, our support might vary depending on the conditions. It goes without saying that we will respond to threats with threats."
Asked whether there is at least a theoretical possibility that Iran might become involved in a war waged by other parties in Syria, Jazayeri said, "We are sensitive toward our allies and the resistance [movement] in the region, and will not allow the enemy to advance."