Syria
Syria in Last 24 Hours: Army Repels Terrorist Attack on Sweida Province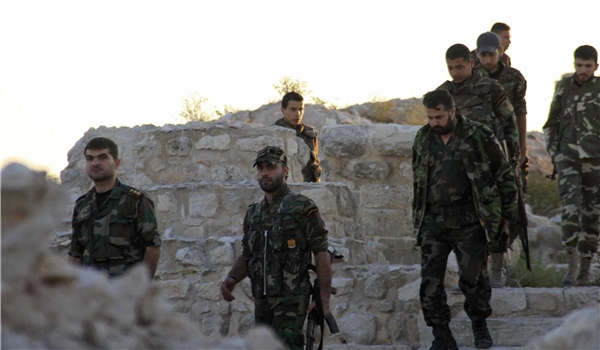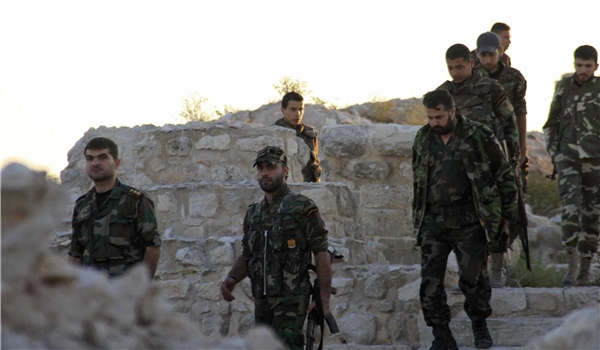 The Syrian army pushed back another massive raid by the foreign-backed terrorists in Sweida province.
The army units thwarted terrorists' attack on Buthina field, 35 kilometers to the Northwest of Sweida city, FNA dispatches from the province said.
The Syrian troops destroyed the terrorists' strongholds and their vehicles equipped with heavy machine guns.
Also in the past 24 hours, the popular committees in Syria along with the army forces killed over 300 terrorists in Kafaria and al-Fouah districts in the Northwestern province of Idlib.
The terrorists were members of Jeish al-Fath group who had sneaked into Idlib province in recent months.
The popular forces also launched a massive offensive against militants' positions in Kafaria and al-Fouah, seized a tank of the Jeish al-Fath terrorist group and held a number of its members captive.
Meantime, the Syrian army and the Lebanese Hezbollah resistance forces on Tuesday regained control of Major buildings in Damascus countryside.
The Syrian army troops, in cooperation with Hezbollah fighters and popular defense groups, regained control over 11 buildings in North and East of al-Zabadani city.
The forces continued to advance towards the city center, and killed tens of terrorists.
Elsewhere, the Syrian army thwarted terrorists' infiltration attempt into the city of Daraa.
A military source said that the army killed and injured hundreds of terrorists, including 5 self-proclaimed leaders, and destroyed their vehicles during the operation.
Meanwhile, the Syrian troops killed and injured all members of a terrorist group at the Northwest of Atman town in the countryside of Daraa.
A group of Takfiri terrorists were also killed in military operations in Yadouda (5 km North of Daraa) and Nassib towns, and Ghariya East and West in Daraa countryside.
Elsewhere, Syria launched air strikes against several positions of the foreign-backed Takfiri militants in the countryside of Lattakia on Tuesday, leaving a large group of the dead.
The air strikes destroyed terrorists' weapons depot, an explosive devices factory, and killed a number of terrorists in Rabee'a town in the Northern countryside of Lattakia.