Middle East
Syria
Syria in Past 24 Hours: Army Pounds Strongholds of Foreign Terrorists in Demilitarized Zone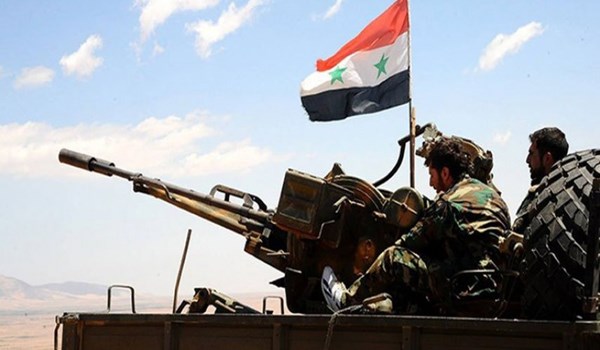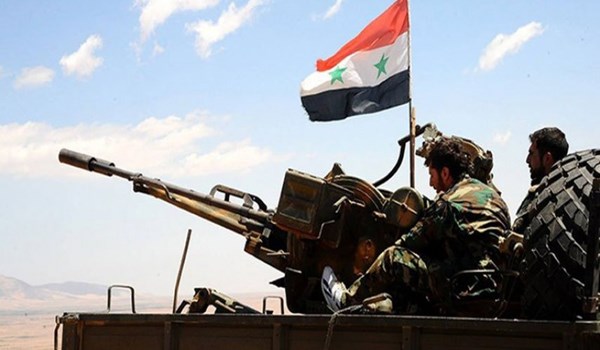 The Syrian army destroyed the strongholds of foreign terrorists in the demilitarized zone after repelling their heavy offensives from on Northern Hama and Southern Idlib.
Idlib, Hama
The Syrian army units engaged in heavy clashes with the terrorists who had attacked them from al-Janabereh, Tal Othman and Tal Bazam in Northern Hama on Monday, killing and wounding several militants and repulsing their offensive.
They also targeted the Turkistani terrorists' positions in the villages of Badama and al-Najiyeh in response to their attacks in Western Idlib, smashing several of their strongholds and killing a number of them.
Meantime, the Syrian army forces launched missile and artillery strikes against the moves and positions of militants who intended to infiltrate into the army points from the town of al-Tah in Southern Idlib.
Several terrorist positions were destroyed and a large number of militants, including one of their ringleaders namely Mokhles al-Awaj, were killed in the attack.
Deir Ezzur, Hasaka
The Syrian army sent a new convoy to Southeastern Deir Ezzur, near the border with Iraq, after the US airstrikes and ISIL offensives against their military points.
Field sources in Eastern Deir Ezzur reported on Monday that the convoy which consisted of a large number of forces and military equipment was dispatched from Hama to Deir Ezzur.
They added that the Syrian army has reinvigorated its positions in Kornish region near the town of al-Baqouz in Southeastern Deir Ezzur, noting that the measure was adopted after ISIL's recent attack on army points that received US air support.
Also in the past 24 hours, a senior commander of the US-backed Syrian Democratic Forces surrendered to the Syrian army in Eastern Deir Ezzur, local sources reported, adding that another SDF commander was also killed in Hasaka province.
The sources said on Monday that the commander named Rikan defected the SDF in al-Salehiyeh region and surrendered himself to the Syrian army along with a military vehicle full of weapons and military equipment.
They added that the SDF has put its forces on alert immediately and closed al-Salehiyeh passageway.
Also, another SDF commander, nom de guerre Jarrah, was killed along with his aide after a bomb was exploded in one of their strongholds in the village of al-Sab'ei in Merkada region of Southern Hasaka.
The two provinces of Deir Ezzur and Raqqa have been the scene of protests and clashes between civilians and SDF fighters over the past three years for the latter's crimes and atrocities.
Also on Monday, the US forces stationed in Syria carried out heliborne operations to evacuate the ISIL terrorists from Eastern Deir Ezzur.
Local sources in Eastern Deir Ezzur reported that the US-led coalition transferred a group of ISIL members from the town of Sweidan Jazirah by military helicopters.
They added that the group consisted of 4 terrorists and one Syrian national, noting that they were senior members of the group.
The sources said that tens of ISIL militants have been able to leave Eastern Deir Ezzur after paying huge amounts of money to commanders of the Syrian Democratic Forces (SDF).
Other reports also revealed ISIL's secret talks with the US forces in Eastern Deir Ezzur with the aim of reopening ways to leave their last occupied regions in the province.
Eastern Euphrates
More than 1,100 trucks carrying US-made weapons and military equipment have been dispatched to the Eastern Euphrates region since President Trump declared his decision to withdraw forces from Syria.
The London-based Syrian Observatory of Human Rights (SOHR) reported on Sunday that despite US President Donald Trump's announcement on December 19 to evacuate forces from Syria, the US army continues sending military convoys to Eastern Euphrates.
It added that over 1,130 convoys, carrying military and logistic equipment have been dispatched to the US-occupied bases in Eastern Euphrates since Trump's declaration.