Middle East
Syria
Syria in Past 24 Hours: Civilian Population Asks Army to Free Idlib from Terrorists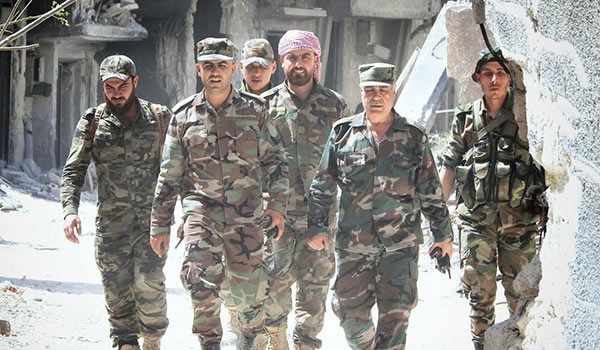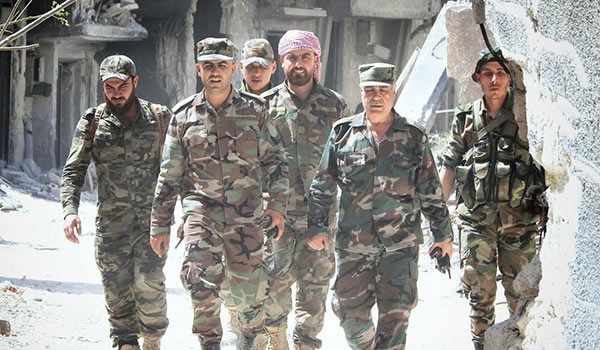 The local population in Syria's Northwestern Idlib province is calling on government troops to free the region as tensions have intensified in territories occupied by Tahrir al-Sham Hay'at (the Levant Liberation Board or the Al-Nusra Front), a provincial official said.
Idlib
The Arabic-language website of Sputnik quoted Governor-General of Idlib Fadi Sa'adoun as saying on Tuesday that a large number of people have called for an immediate Syrian army operation to liberate Idlib from terrorists' control.
He referred to the deteriorating humanitarian conditions in the province, and regretted that the number of detained people, confiscation of properties and lands and executions against the residents have increased after Tahrir al-Sham's occupation of Idlib.
Sa'adoun said insecurities, explosions, internal clashes among the terrorists have made life even harder for the local population, noting that the militants have prevented the civilians from leaving the region whenever the Syrian army reopened Abu al-Zohour passageway.
Meantime, field sources said that the terrorists' offensives from the demilitarized zone against the army points have increased sharply in the past few days, adding that the army is assessed to be readying to launch full-scale military operations to beat the terrorists in the Northwestern province.
Also in the past 24 hours, reports said that the terrorist groups stationed in occupied areas of Northern Syria are attempting to dissolve Tahrir al-Sham Hay'at and Free Syrian Army (FSA) to unite under a single grouping.
Sources affiliated to the FSA reported on Tuesday that all terrorist factions in Northern Syria, including Tahrir al-Sham and FSA, have been conducting hectic moves and meetings to unite under single rule as the Damascus army is preparing to wage a wide-scale assault on the terrorists in Idlib.
They added that the terrorist groups have negotiated merging the so-called interim and salvation governments and dissolving Tahrir al-Sham to start a new army.
Meantime, the terrorists still continue cooperation with the Turkish army to send new military convoys to allegedly stabilize conditions at the new military points in Idlib to prevent the Syrian army's operations in the province.
Eastern Euphrates
The US has sent several convoys of state-of-the-art arms and equipment to the Syrian Democratic Forces (SDF) in Eastern Euphrates weeks after President Trump's decision to pull out of Syria.
The London-based Syrian Observatory of Human Rights (SOHR) reported on Tuesday that 200 trucks, carrying armored vehicles, heavy weapons and logistic equipment, were sent from the Iraqi Kurdistan region to Eastern Euphrates.
It added that nearly 1,330 trucks loaded with weapons and equipment have so far entered the US-occupied bases in Northern Syria since US President Donald Trump announced decision to evacuate forces from the country.
Meantime, the Arabic-language Xeber24 news website affiliated to the Kurds reported that a US military convoy consisting of advanced military vehicles, carrying weapons, heavy military equipment and logistical aid, arrived in Syrian territories.
It added that the convoy was destined for Has