Syria
Syria, Iran to enhance cooperation in power and energy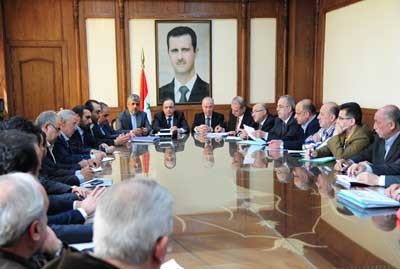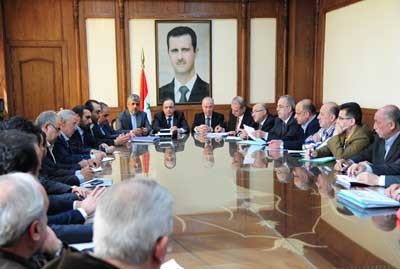 Electricity Minister Imad Khamis discussed Sunday with representatives of Iranian Energy Ministry and a number of pioneering companies in the field of electricity cooperation between Syria and Iran in this regard and means to solve pending issues between the two sides.
During the meeting, Khamis expressed Syrian government's appreciation for Iran's support to Syria as government and people in light of conspiracy and dark war launched against the country.
He called for tackling the pending issues and difficulties between the two sides with transparency to reach a compromise in the interests of both sides, achieve their rights and find new horizons of cooperation in the electricity domain.
"The Ministry aspires for building strong economic relations with the Iranian companies as preparations are underway to sign a comprehensive, long-term treaty in electricity which guarantees establishment of power generating stations in Syria," Minister Khamis said.
For his part, the Cabinet's Secretary General Tayseer al-Zoubi added that work is underway to carry out directives of the Syrian-Iranian leaderships to review economic relations and evaluate the situation of the applied contracts by the Iranian companies in Syria and overcome all legal and technical problems.
Iranian Ambassador in Damascus Mohammad Riza Shibani affirmed importance of this meeting to study cooperation between Iranian companies and Syrian Ministry of Electricity and solve any obstacles which might face implementation of the signed contracts, describing relations between the two countries as strategic and excellent.