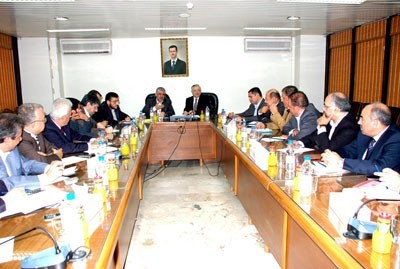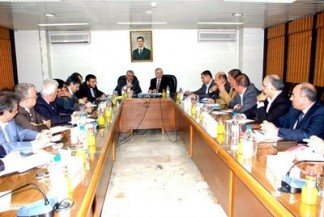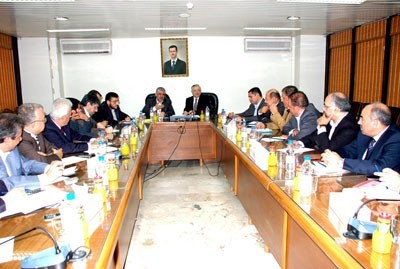 Syrian Minister of Economy and Foreign Trade Mohammad Zafer Mihbik affirmed the importance of consolidating bilateral relations between Syria and Iran, particularly in light of the universal war launched against Syria and the siege imposed by the terrorism-backed countries.
Meeting the Iranian ambassador in Damascus Mohammad Riza Shibani and the accompanying delegation , the Minister pointed out to the development of trade and economic ties between the two countries and means of boosting them to overcome obstructions which face the work process with the public and private institutions.
The Iranian Ambassador, for his part, referred to the decisions taken by Iran to support the Syrian people in the economic field including the signing of the free trade zone between both countries and the exporting of strategic productions into Syria.
He called for removing any obstacle that might hinder the development of economic relations between Syria and Iran, hailing the two countries' capabilities of great production energies.