Syria
Syria: ISIL Pulls Fighters back from More Positions in Eastern Hama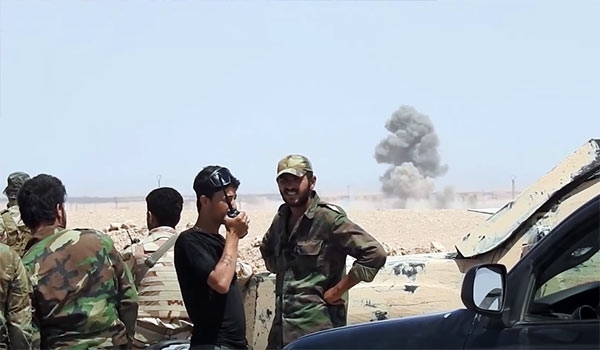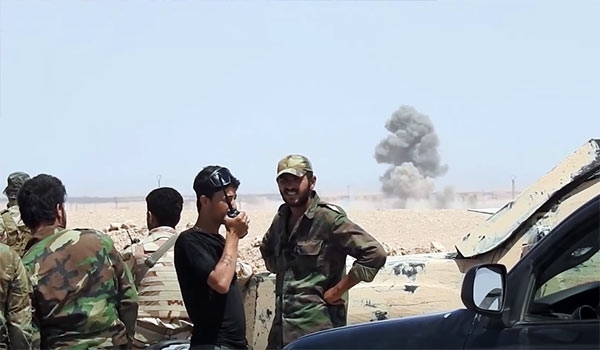 The Syrian Army troops continued to beat the ISIL terrorists back from more territories Southeast of the small town of Aqarib, taking full control of three more strategic heights.
The Syrian soldiers inflicted major losses and casualties on the ISIL militants and in a hours long battle forced them to retreat from three key heights near Petrol Line region in Eastern Hama.
Meantime on Saturday, the Syrian army units, backed by popular forces, attacked the al-Nusra Front terrorist group's positions in Hama, killing two notorious commanders.
The army launched an offensive against the al-Nusra Front's gathering centers in the road linking al-Zara and Hirbnafsa towns on Saturday, killing a number of terrorists, including two of their commanders.
After the attack, the Syrian air force targeted Jund al-Aqsa's base in Morek town in Northern Hama, which killed and wounded tens of terrorists.
According to the field sources, the fighter jets' airstrikes completely destroyed the terrorists' headquarters in Morek.