Syria
Syria: ISIL Retreating in Homs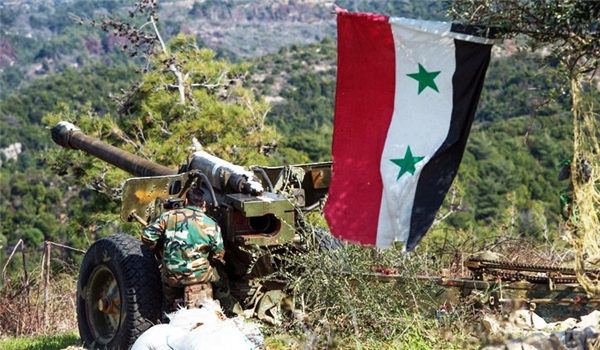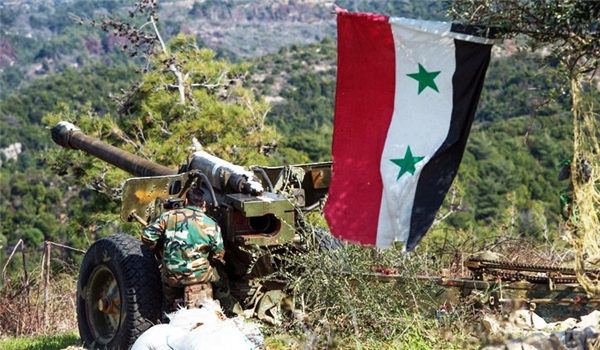 The Syrian Army troops engaged in fierce clashes with the ISIL terrorists in the Southeastern part of Homs province, and took control of several strategic hills overlooking an ancient Assyrian town.
The Syrian army stormed the ISIL positions in the Southwestern side of the ancient Assyrian town of Quaryatayn and pushed the militants back form the al-Tahein 3 Hills.
The ISIL's machinegun-equipped vehicles were destroyed and several militants were killed or wounded in the attacks.
The army also took back full control over the ISIL supplying roads near al-Tahein and Antar hills.
The Syrian warplanes played very good role in the army's victories in Quaryatayn and meantime pounded the ISIL positions in Qarnateh, al-Ameriyeh, Ein al-Hossein, al-Za'sfaraneh, Deir Foul and Um Sharshouh and inflicted major losses on the terrorists.
Reports said earlier today that Syrian fighter jets carried out several rounds of airstrikes against ISIL terrorists and other Takfiri militants positions across Homs province.
The military sources said that the Syrian air force destroyed positions and vehicles belonging to the ISIL and other terrorist groups in the villages of al-Rik, Abu Tirraha and Unq al-Hawa, inflicting heavy loss and damage on them.
The sources added that the ISIL terrorists also suffered heavy losses and damage in the airstrikes carried out by the Syrian warplanes against their center points and positions in the ancient city of Palmyra (Tadmur), al-Kassara area and al-Quaryatayn village in the Eastern and Southeastern regions of the province.