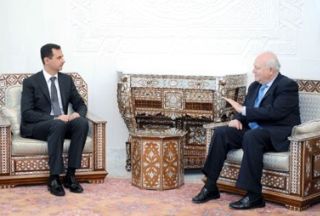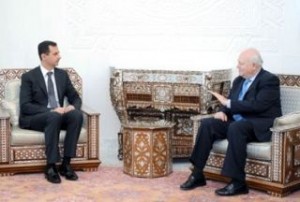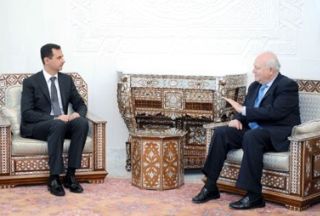 Syrian President Bashar al-Asad has accused Israel of harming security in the Middle East as the regime continues to threaten its neighbors.
"Israel's policies of rejecting peace and continuing to threaten war is likely to undermine peace and security in the region," the Syrian Arab News Agency quoted President Asad as saying during a meeting with Spanish Foreign Minister Miguel Angel Moratinos on Thursday.
Stressing Syria's commitment to peace to restore its "rights," Asad urged Spain, which currently chairs the European Union, to put Israel under pressure to stop its violations in the occupied lands and lift the blockade on the Gaza Strip, AFP reported.
Moratinos, for his part, expressed Spain and EU's interest in supporting the peace talks and ending tensions in the Middle East.