Syria Issues Arrest Warrants for Hariri, Saqr and Mokdad, Sends Them to Interpol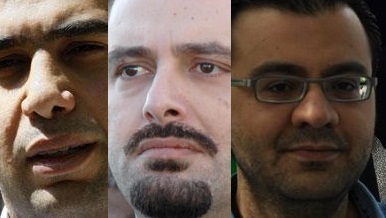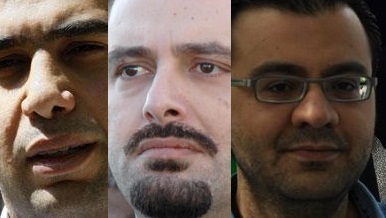 Syria issued arrest warrants Tuesday for former Prime Minister Saad Hariri, Future Movement MP Oqab Saqr and member of the Syrian opposition Loay Moakdad over charges of providing "terrorist groups" in Syria with arms and funding.
"Interpol's office at the Internal Security Forces received them [the warrants] at noon," Interior Minister Marwan Charbel had told sources, assuring that copies had been sent to all Arab states.
Almost two weeks after the Lebanese television station OTV aired audio recordings of Saqr discussing supplying Syrian rebels with arms and conveying Hariri's hope that the rebels defeat the Syrian Army.
In a quick reaction, Saqr commented on the warrant Tuesday saying he considered it a badge of honor to be on "the list of those wanted by the regime of criminality."
"The release of the arrest warrants by Syrian President Bashar Assad's regime based on forged recordings, and whose forgery has been proved by clear evidence, leaves no doubt that the process was fabricated from A to Z," Saqr said in a statement.
He went on to say that the recordings were publicized by media outlets close to Assad, dubbing him as "the butcher of our era."
Syria also issued a warrant for Free Syrian Army official Louay Meqdad.
On November 7, and in an interview with the Future TV, Saqr denied having any role in arming Syrian rebels.
Boldly, the Future MP asked his accusers "to sue him if they find any evidence proving his engagement is such activities."
On Friday November 30, both al-Akhbar daily and OTV channel broadcasted sound recordings for the MP in which his role in shedding the Syrian blood left no space for denies.
Hours later, Saqr admitted that the sound belongs to him.
In an interview with Asharq al-Awsat pan Arab daily, Saqr said: This is my voice, and these are my own words…I'm not concerned."
Acting as a hero, who seeks an honoring medal for leading the game of Syrian blood, the MP stressed: "I'm not afraid. Let them do whatever they want. I've always been under the law."
"I am solely responsible for my acts. Let the jurisdiction carry out its tasks," Saqr said.
He further claimed that "if they want to lift my parliamentary immunity, let them do it… I don't take it as a cover."