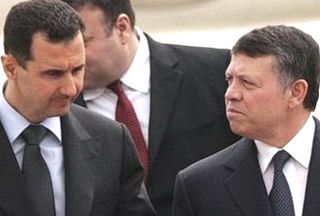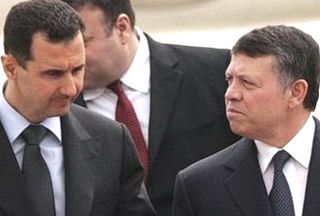 Syria and Jordan condemn Israel's recent decisions over planning to continue illegal settlement expansion on occupied Palestinian lands and destroying Palestinian homes.
In a joint statement on Thursday, Syrian President Bashar al-Assad and visiting Jordanian King Abdullah II said Israel was blocking peace efforts in the Middle East by such decisions, Syria's SANA news agency reported.
The condemnation came after the Likud party of Israeli Prime Minister Benjamin Netanyahu approved the motion to continue settlement construction in East al-Quds (Jerusalem) and the West Bank on Thursday.
According to Israeli lawmaker Danny Danon, Likud is committed to expanding settlements after Netanyahu's 10-month freeze ends in September.
Meanwhile, Israeli municipal authorities earlier this week ratified another bill to destroy 22 Palestinian homes in al-Quds to make room for construction of a tourist center.
Assad and Abdullah further called on Israel to lift "the inhuman blockade imposed on the Gaza Strip."
They also argued that Israel's policies have "so far prevented the accomplishment of tangible progress" in negotiations with the Palestinians.
The two leaders warned that the Middle East region "will not witness security and stability without the accomplishment of comprehensive and just peace."
"Such peace should be founded on the relevant UN resolutions that ensure Israel's pullout from all occupied Arab territories and the establishment of an independent Palestinian state," the statement added.