Syria
Syria, Jordan Give Ultimatum to Militants to Hand Over Nassib Border-Crossing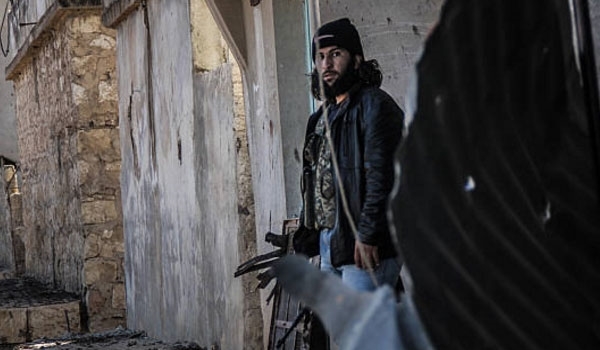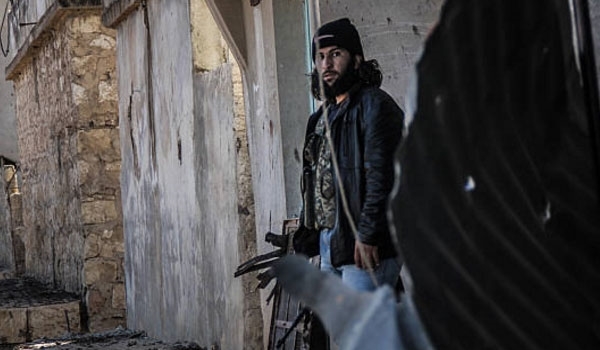 The Syrian and Jordanian Armed Forces have given a last ultimatum to the terrorists to retreat from Nassib border-crossing in Dara'a province fast, a Syrian media outlet reported on Friday, adding that Damascus and Amman are insisting on the immediate reopening of the border-crossing.
The Arabic-language al-Watan daily quoted Khalid al-Khatb, one of the well-informed sources in talks with the terrorists in Dara'a as saying that Amman has announced to the terrorist commanders, deployed in Jordan, that the Nassib border-crossing will be reopened soon whether they agree or not.
The daily added that the Syrian Army has also underlined its own conditions for the reopening of the border-crossing.
Al-Khatib told al-Watan that the Syrian Army has dispatched a large number of forces and a large volume of military equipment to the Southern city of Dara'a, adding that if the terrorists do not comply with the army's conditions, the border-crossing will be reopened by military force.
In the meantime, militant-affiliated news websites quoted the sources as saying that the Syrian government has given an ultimatum to the terrorists in the region, warning that the pro-government forces will start military operations to reopen the border-crossing if the terrorists refuse to accept their terms.
Al-Watan revealed on Thursday that Washington ordered the terrorist groups in Dara'a not to deliver the control of Nassib passageway to the Syrian army.
It reported that the terrorists' meeting, within the framework of Dara'a local council, with the Jordanian officials on reopening Nassib passageway and delivering its control to the Syrian army ended without any agreement with the militants.
It quoted observers as saying that the terrorists had earlier agreed to deliver the control of the passageway to the Syrian government but the Americans prevented them after facing the army's rapid advances in several fronts and increased tensions between Washington and Moscow.