Syria
Syria Militants Abduct UN Peacekeepers in Golan, Israel Concerned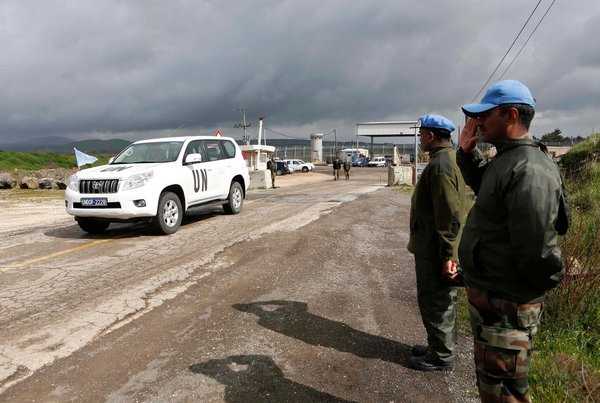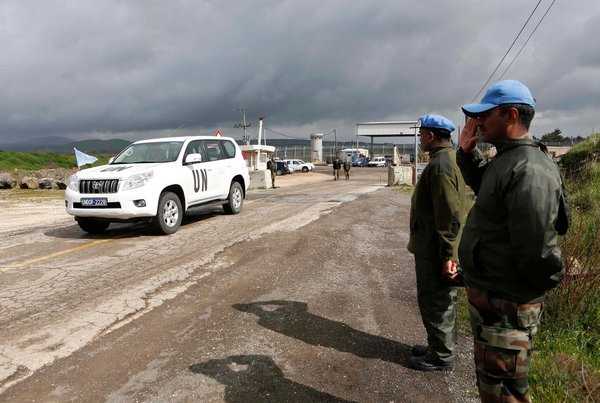 Gunmen in Syria seized on Wednesday seized 21 UN peacekeepers in the Golan Heights ceasefire zone between Syria and the Zionist entity.
UN officials said on Thursday negotiation with the militants were under way in order to free the peacekeepers, who are from the Philippines, diplomats said.
UN Secretary General Ban Ki-Moon called for their "immediate" release and demanded the Syrian government and the armed opposition respect their "freedom of movement and security".
The UN said it was trying to negotiate the release of the soldiers, while an opposition spokesman said the troops would be held until Assad's forces pull back from a Golan village.
Officials in Manila urged the troops, who are part of a 300-strong Filipino peacekeeping unit, to be released immediately.
Russia's UN ambassador Vitaly Churkin, who read the Security Council statement on the situation, said the opposition have made demands directed at the Syrian government, but gave no details.
The United Nations has reported a growing number of incidents in the Golan over the past year. It has sent extra armored vehicles and communications equipment to reinforce security for the mission.
For its part, "Israel" expressed its concern on Thursday that the UN woul pullout its peacekeeping force from the Golan after the incident.
AFP quoted an "Israeli" official as saying that "this kidnapping is likely to convince countries who participate in this force to bring their troops home, which would undoubtedly create a dangerous vacuum in no man's land on the Golan."
The official, who spoke on condition of anonymity, added that "since its creation, this force has fulfilled its mission which was to keep the peace."
AFP said that the Zionist entity now "fears that the departure of UNDOF troops could leave a vacuum in the ceasefire zone between Syria and the Israeli-occupied sector of the Golan Heights, leaving it open to infiltration by hardliner militant groups."