Syria
Syria militants attack Homs, 19 killed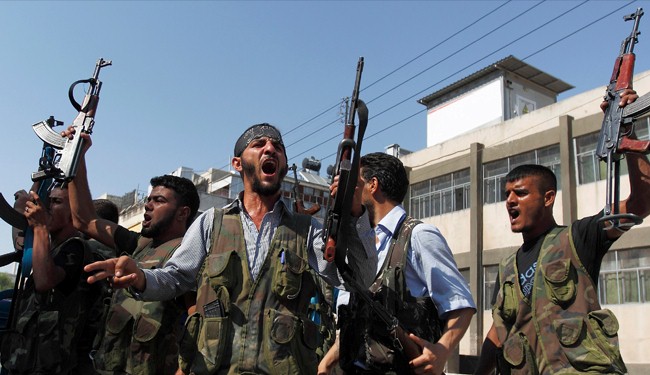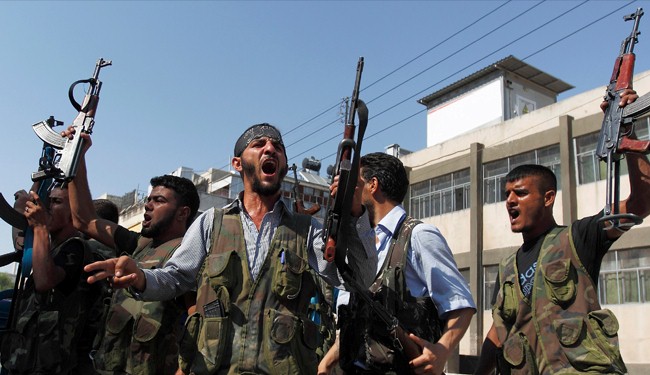 Militants have attacked a Homs neighborhood in central Syria, killing at least 19 civilians and injuring several more, reports say.
On Sunday, the militants fired rockets on the neighborhood of al-Ghouta of Homs, claiming the lives of 13 civilians and injuring 18 others, official Syrian news agency SANA quoted military sources as saying.
The terrorists also fired mortar shells into the city's Karm al-Shami neighborhood, killing six people and injuring several others, the sources added.
Syrian troops reportedly killed dozens of militants who tried to break an army siege in Homs this week.
Army units "confronted armed terrorist groups" trying to enter the Khaldiya neighborhood north of the militant-held area in the Old City in the center of Homs. According to SANA, the army killed 37 militants.
The Syrian army has recently conducted successful clean-up operations across the country, inflicting heavy losses on the militants.
According to reports, the Western powers and their regional allies — namely Qatar, Saudi Arabia and Turkey — are supporting the militants operating inside Syria.
A recent British defense study published by IHS Jane's showed that about 100,000 militants, fragmented into 1,000 groups, are fighting in Syria against the government and people.
On January 7, the UN said its human rights office had stopped counting the victims of the Syrian conflict, confirming that it could no longer verify the sources of information that led to its last count.
In late July 2013, the UN Office of the High Commissioner for Human Rights (UNHCR) said that there were more than 100,000 casualties from the war in Syria. The office was only counting victims whose name and place and date of death could be confirmed.