Syria
Syria militants fire on Iraq border posts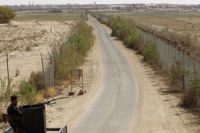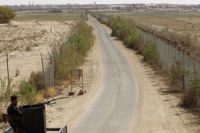 Foreign-backed militants in Syria have opened fire on Iraqi border posts along the two countries' frontier, killing at least one guard.
According to Press TV, Iraqi border guards Colonel Nayif Zaili said on Sunday that anti-Damascus armed groups have fired on two posts located some two kilometers (1.25 miles) from the al-Waleed border crossing connecting Syria and Iraq.
The Iraqi official further said one guard had been killed and two others injured due to the incident.
Over the past months, Takfiri militants fighting against the government of Syrian President Bashar al-Assad have attempted to take control over the al-Waleed border crossing between the two neighboring countries.
The attack took place after the Syrian army managed to inflict major losses on foreign-sponsored militants in the country, gaining a series of military successes in its fight against the armed groups.
On Saturday, Press TV reported that Syrian forces have recaptured the last militant bastion near the strategic western town of Qusayr a day after they retook control over the nearby village of al-Daba'a and a border crossing in the occupied Golan Heights.
Syrian troops established control over the key city of al-Qusayr on Wednesday following weeks of heavy clashes with militants. The city was a major supply route for militants fighting against the Syrian government.
Foreign-sponsored militancy in Syria, which erupted in March 2011, has claimed the lives of many people, including large numbers of Syrian soldiers and security personnel.