Syria
Syria: Militants Pull Back Forces from More Territories North of Lattakia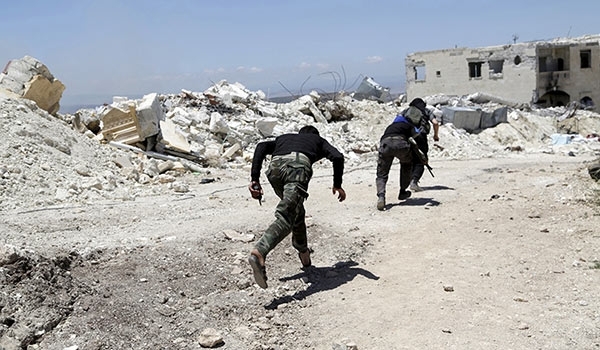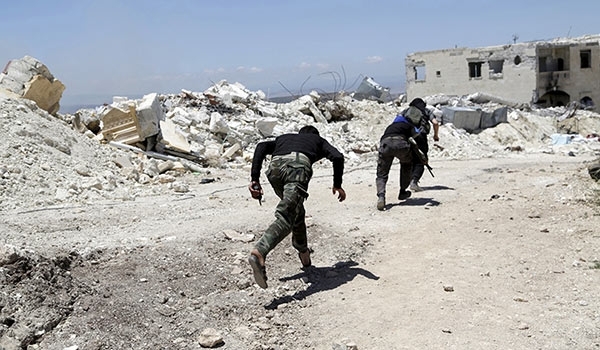 The Syrian Army and the National Defense Forces (NDF) pushed the militant groups back from more lands in Northern Lattakia province and restored security to one more strategic village near the border with Turkey.
The Islamist rebels reportedly suffered over 100 casualties during their defeat at Ratyan, marking the bloodiest day this year for al-Nusra Front, Harakat Ahrar Al-Sham, Harakat Nouriddeen al-Zinki, Jeish al-Mujahiddeen, and the Free Syrian Army (FSA) inside Syria.
According to the army soldiers, several of the killed militants on Thursday and Friday were children.
These children were deployed to the Northern Aleppo front due to a severe shortage in manpower needed to forestall the government forces' advance along the strategic Aleppo-Gaziantep Highway.
On Saturday, a senior military commander whose forces defeated the terrorists in Nubl and Al-Zahra and ended the siege of the two cities in Northern Aleppo on Wednesday, said their victory proved that they can crush terrorists and bring back entire Syria under Damascus control.
His remarks came after the Syrian army broke the terrorists' four-year-long siege of Nubl and al-Zahra in Aleppo province on Wednesday afternoon.
"Breaking the siege of Nubl and al-Zahra proved that the Syrian army is capable of seizing back any region in the country," the Syrian commander who is known by his nom de guerre 'The Lion of Nubl' told FNA on Saturday.
He, meantime, noted that the terrorist groups have fled to the Turkish borders, and said, "The terrorist groups sustained such a large number of casualties and such a heavy defeat that they had to leave behind the dead bodies of their comrades."
"The terrorist groups are planning to send female suicide bombers to Nubl and al-Zahra to carry out suicide attack in the two towns, but the forces stationed in those towns have taken the needed measures," the commander added.