Syria
Syria: More Terrorist Commanders Killed in Fresh Wave of Bomb Attacks in Dara'a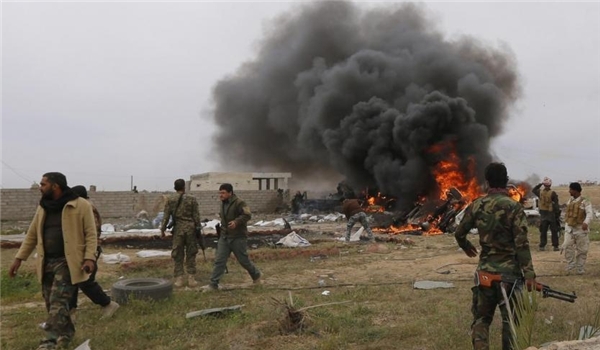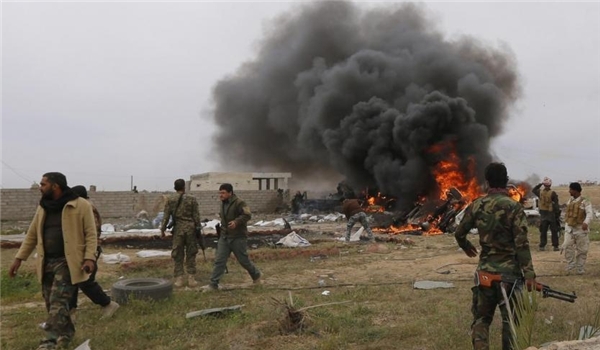 Local sources reported that two military commanders of terrorist groups have been killed in two separated assaults in the Southern province of Dara'a.
The sources said that Commander of Syria's Thowar Front Bashir Mat'at al-Rahil al-Namiri was killed in a booby-trap bomb blast as he was moving on the road connecting Zamrin to Um al-Awsaj in Northern Dara'a.
In the meantime, one of the commanders of Hourdan Mujahedeen Brigade affiliated to the Free Syrian Army (FSA) was killed in a bomb explosion in the town of Kafr Shams in Northern Dara'a.
Local sources said Earlier this month that two commanders of the FSA and two other militants came under attack by unknown assailants after intensified insecurity in regions under the control of the terrorists in Dara'a.
News websites affiliated to the terrorists reported that Mahmoud Fowaz al-Qabiti, the commander of Ahl al-Ketab battalion affiliated to the FSA's Houran Shohada division, was killed by unknown raiders in Northern Dara'a.
In the meantime, unknown raiders shot dead Abdullah al-Qazawi, a field commander of Walid al-Qeisi brigade affiliated to Jeish al-Thowrah of the FSA, in front of his house in the town of al-Mazirib in Western Dara'a.
Also, Aswad al-Sunnah division of the FSA announced that Zarar al-Bashir, one of the group's commanders, came under attack by a bomb-laden vehicle in the town of Kafr Shams in Northern Dara'a.
In another incident, a bomb blew up in the vehicle of Qasem al-Rashid, one of the commanders of FSA's division 46 in Dara'a countryside.
Field sources said that militants affiliated to the FSA stormed the position of ISIL-affiliated Jeish Khalid Bin Walid in Dara'a province.
According to the reports, heavy infighting among terrorist groups is underway in Hawz al-Yarmouk, but none of the terrorist groups has been able to push rivals back from the battlefield.
Local reports said hundreds of militants have defected to the ISIL over the past year, increasing tensions among FSA factions.