Syria
Syria must press on with Aleppo offensive: Analyst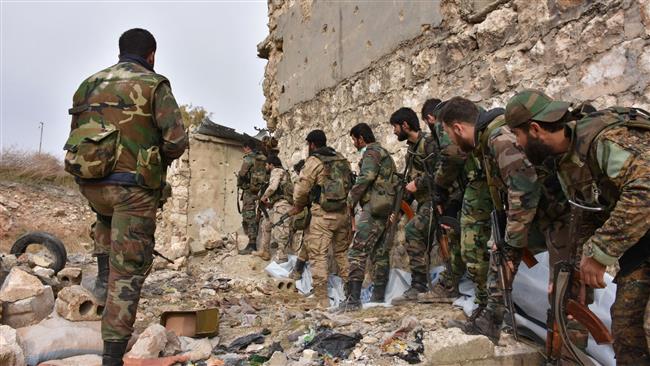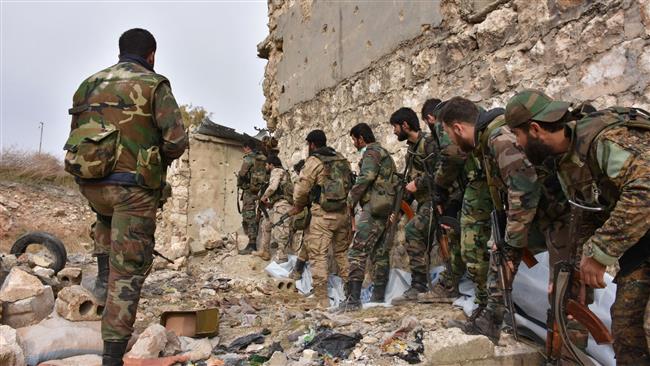 Syrian government forces have reportedly liberated Aleppo's Old City as part of a large-scale military operation to flush foreign-backed Takfiri militants out of the strategic northwestern city.
A former US Senate foreign policy analyst believes Syria should press on with its offensive and liberate the rest of eastern Aleppo, adding that it should not engage in any talk about a ceasefire.
"This is a fait accompli being presented to the powers that are supporting the terrorist groups in Syria. They should not entertain any talk of a ceasefire. They are taking actions to alleviate the humanitarian suffering there which is inevitable unfortunately with an offensive into an urban area like this but they should not fall for any talk of a ceasefire," James Jatras told Press TV.
He also argued the only goal of a ceasefire would be to try to preserve some of these "terrorist assets" as "leverage" by the outside powers.
The analyst further said he believed US President-elect Donald Trump is "very sincere" about fighting Daesh in Syria, adding it was hard to believe that he would continue with President Barack Obama's policy of supporting terrorist groups in Syria.
However, he said, the real problem is that Trump may appoint people who simply do not agree with him on some fundamental issues including his plan to outreach to Russia.
Jatras concluded by saying that a direct US military action against Syrian President Bashar al-Assad was not in the cards but a military engagement against Daesh is not far-fetched at all.
Syria has been gripped by deadly foreign-sponsored militancy for over five years. The situation in Aleppo is of particular concern as the city has turned into a major frontline in the Damascus government's anti-terror fight.