Syria
Syria nabs 85 foreign intel. officers: Reports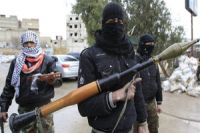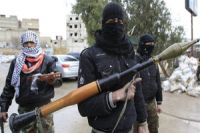 Syrian security forces have arrested 85 foreign officers and soldiers, mostly from Saudi intelligence services, in a series of operations against foreign-backed militants in the country, reports say.
"85 Saudi military personnel, most of them intelligence officers, are in Syrian jails," sources told the Palestinian al-Manar weekly on Sunday.
The detainees include seven high-ranking Saudi military officers, 14 Qatari officers and nine Turkish intelligence personnel, according to the sources.
Saudi authorities have reportedly been trying to secure the release of the detainees through intermediaries, but their efforts have failed so far.
Saudi Arabia has reportedly been the main supplier of weapons and funds to foreign-backed militants inside Syria.
A study by British defense consultancy IHS Jane's published last September showed that about 100,000 militants, fragmented into 1,000 groups, were operating inside Syria and carrying out atrocities against people and Syrian soldiers.
Syria has been gripped by deadly violence since March 2011. Some sources say more than 130,000 people have been killed and millions displaced due to the violence fueled by Western-backed militants.