Syria
Syria Official: Chemical Weapons Political Suicide, UN Seeks Clarity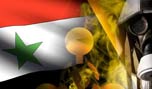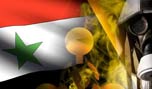 A high-ranking Syrian security source viewed Thursday that "using chemical weapons to strike armed groups militants at the same time a team of UN inspectors is working in Syria would be political suicide."
"Wednesday was the first day of the UN mission's work, and using chemical weapons at this time would have been political suicide", the source told Agence France Presse on condition of anonymity.
He further stated: "All analysts say that it is not in our current interest to use chemical weapons while the commission is on the ground."
"The aim of these accusations is to undermine the experts' work and to muddy the waters," the source added, and pointed out that "the army continues to advance in its efforts to end terrorism and we see no need to use such weapons. They [the opposition] are trying to cover up the army's successes with such lies."
UN inspectors arrived in Damascus on Sunday with a strict mandate to investigate three sites for the alleged use of chemical weapons.
They are Khan al-Assal in the northern province of Aleppo, as well as Ataybeh near Damascus and Homs in central Syria.
During a closed-door meeting on Wednesday, the UN Security Council sought "clarity" on the claims, said Argentina's UN envoy, the council's current president.
Council members – who were briefed by Deputy Secretary General Jan Eliasson – "welcomed the determination of [Secretary General Ban Ki-moon] to ensure a thorough, impartial and prompt investigation," she said.
For his part, French Foreign Minister Laurent Fabius said Thursday that his country is seeking a reaction with "force" if a massacre in Syria involving chemical weapons is confirmed.
However, he ruled out the use of ground troops.
"If it is proven, France's position is that there must be a reaction, a reaction that could take the form of a reaction with force," Fabius told BFM-TV.
"There are possibilities for responding," he said without elaborating.
Similarly, Turkish Foreign Minister Ahmet Davutoglu said a "red line was crossed" in Syria and called for international action following alleged use of chemical weapons.
"We call on the international community in this situation where the red line was crossed long ago to intervene as soon as possible," he said in Berlin after talks with his German counterpart Guido Westerwelle.