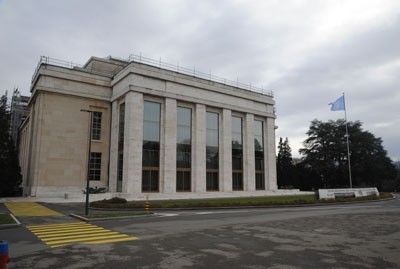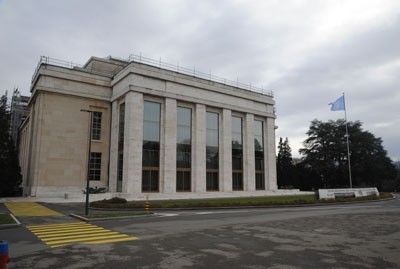 The Syrian Arab Republic's official delegation to the Geneva II Conference presented a "basic elements of a political communiqué" containing principles which the coalition delegation of the so-called "opposition" rejected.Geneva II
The communiqué affirms respecting Syria's sovereignty, restoring its usurped lands, preserving its establishments, and abandoning all forms of extremism, fanaticism and takfiri ideas.
The communiqué rejects all forms of interference or foreign dictation, with the Syrians deciding upon their country's future using democratic methods, in addition to asserting that that it's not permissible to relinquish any part of Syria.
The communiqué stresses that the Syrian Arab Republic is a democratic country based on the basis of political pluralism, the rule of law, independence of the judiciary and citizenship, and protecting national unity and cultural diversity of the components of the Syrian society and protecting public freedom, and the Syrians are the ones who have have the right to choose their political system withoutout compromising on any subject unacceptable to the syrian people from any imposed formulae.
The communiqué asks all countries to prevent supplying weapons or training or harboring terrorists, and also stopping all kinds of media hatred incitment to perpetrate terrorist acts in accordance with international resolutions relevant to combating terrorism.
The communiqué also noted that the state establishment cost people money and hard work and therefore must be preserved, in addition to stressing the need to preserve and protect all state establishments and utilities, infrastructure, and public and private properties.
Sources close to the Syrian official delegation to Geneva asserted that the delegation was and still is open to discussing all points, but it proposed these principles which no patriotic Syrian would reject in order to find common ground, yet the coalition delegation of the so-called "opposition" rejected them.