Syria
Syria Opposition Divided, Istanbul Meeting "Scandalous"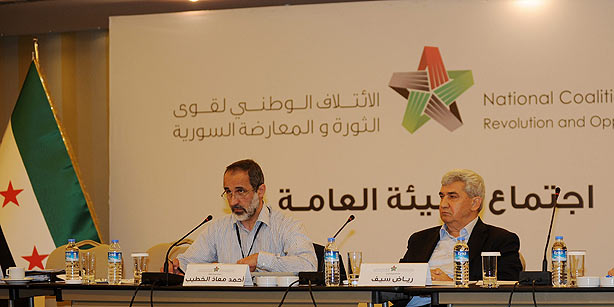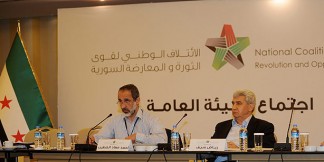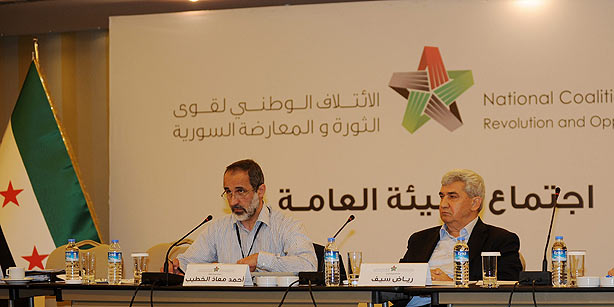 Members of the divided Syrian opposition said that regional bids to influence the opposition have blocked discussions, on whether to hold peace talks with the government, at a key meeting of the so-called Syrian National Coalition.
The SNC is supposed to decide during its three-day meeting in Istanbul whether to accept a proposal from the United States and Russia to participate in a peace conference aimed at ending the current crisis in Syria.
However, opposition figures said the meeting has not been able to tackle that question because demands from foreign countries to expand the number of members in the Coalition has divided the group and blocked discussion over the rest of the agenda.
"You have Saudi Arabia and the United Arab Emirates pushing to include up to 30 new members in the National Coalition. Their goal is to downsize the Muslim Brotherhood's influence over the group," a Coalition member told Agence France e Presse on condition of anonymity.
"On the other hand you have Turkey, Qatar and to an extent France backing the Coalition as it stands," he added.
Referring to Saudi Arabia and the United States, another Coalition member said: "We are being threatened that they will not give us any money or even weapons, and even that (Syrian President) Bashar al-Assad will stay in power if we don't allow this expansion."
"This is scandalous. This competition for power is killing the Syrian opposition," he said on condition of anonymity.