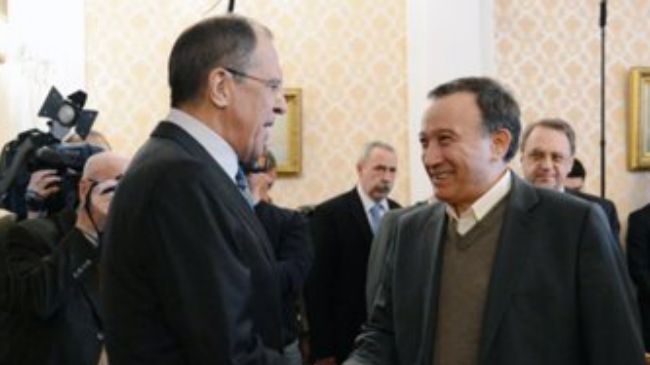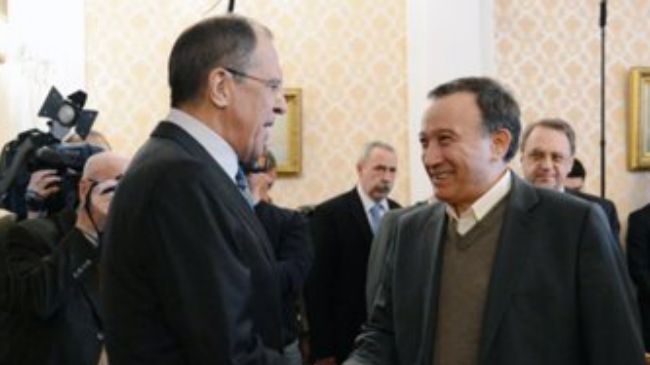 A Syrian opposition official is holding talks with Russia's Foreign Minister Sergei Lavrov in a bid to persuade Moscow to back calls for President Bashar al-Assad resignation.
"We have always said that a peaceful political solution goes through Moscow," Haytham Manna of the National Coordination Committee for Democratic Change, Syria's second-largest anti-Assad group said on Monday.
"A military solution is still being enforced on the ground. But the predominant majority of Syrians are convinced that a political solution is desirable, that it will save us, and that it stands a real chance," Manna said in his opening remarks during the meeting with Lavrov at the Russian foreign ministry.
Lavrov, for his part, said that "the most important thing is that all the questions be decided by the Syrians themselves, without pressure from abroad, so that the Syrians themselves decide their own fate and the fate of individual politicians".
"But there are many of those who are trying to prevent this, including some outside sponsors of the so-called 'irreconcilable opposition'," Lavrov added.
On Friday, Lavrov said there will be "absolutely" no chance that Moscow pressures Syrian President Bashar al-Assad to step down.
The Russian foreign minister said that Moscow was not in the "regime change game," and those who say Assad must disappear before the start of any talks, have a different priority than the lives of the Syrian people.
Syria has been experiencing unrest for almost two years.
The Syrian government says that the turmoil, which has killed many people, including large numbers of army and security personnel, is being orchestrated from outside the country.