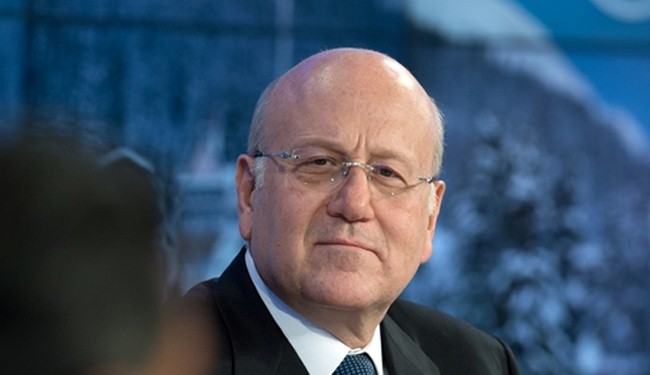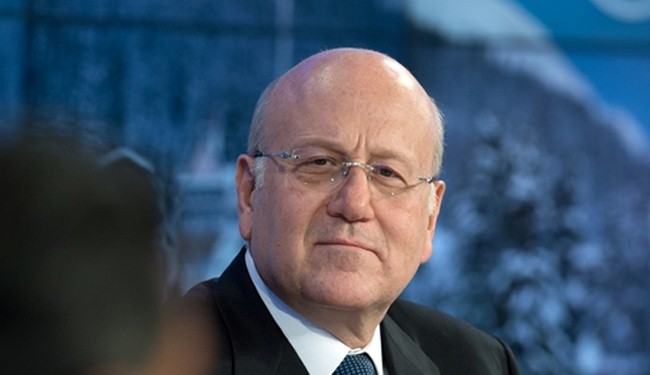 Lebanon's Internal Security Forces (ISF) have warned that Lebanese caretaker Prime Minister Najib Mikati has been named as a possible target for assassination by extremist Takfir groups.
A memo dispatched by the chief of the Government Guard, states, "Information has come to light that an explosive charge has been planted in a champagne-color Kia SUV, driven by a Syrian suicide bomber named Abu al-Adnan from the Khaled bin al-Walid Brigades of the Islamic Front.
The car might target a senior political figure in Tripoli or Beirut, and has started moving closer to the target. There are [also] reports about a black bomb-rigged Honda that might be detonated in Tripoli near the house of the figure in question."
Some security officials have downplayed the threat, but others are taking it seriously, given al-Qaeda's increased activity in Lebanon, particularly in the north and the Bekaa.
The Lebanese daily al-Akhbar wrote in a report that, when the memo was first publicized, it was thought to be one of a dozen similar reports circulated by the security services to their units, based on tips from informants or "technical sources," like phone and electronic surveillance.
But upon closer examination, it can be seen that it was the Directorate General of the ISF itself that issued the warning, while the original information had named the target as Mikati. Furthermore, it appears that the Government Guard has stepped up its security measures over the past two days in the vicinity of Mikati's home in Tripoli, and those of his family.
The report identified the Islamic Front as the party planning to assassinate Mikati.
The Islamic Front is a Syrian opposition group that was formed two months ago, merging a number of Syrian opposition factions.
The backbone of the Front is made up of Salafi fighters and clerics, with various political affiliations. Some are backed by Turkey, others by Qatar, but a majority of them are closely linked to Saudi intelligence.
Some political sources have found reason for pause in this information, especially since it is emerging in parallel with an incitement campaign led by the Future Movement – and Saudi Arabia – in North Lebanon against Mikati, even though he resigned as prime minister more than 10 months ago, in deference to a Saudi desire to remove Hezbollah from the government. Sources said that Saudi Arabia's doors remain closed to Mikati.
Incitement in the north is not limited to Mikati. Prominent clerics in Tripoli have also complained about receiving death threats from Salafi extremists affiliated with the Islamic State of Iraq and Levant (ISIL).
Clerics and security officials reckoned that the threat is serious because it comes at a time when al-Qaeda affiliated groups are operating freely in the north and Bekaa. In some areas, for example, armed militants from al-Qaeda affiliates like al-Nusra Front and ISIL now appear publicly, from Tripoli to Akkar, all the way to Ersal.
These areas, despite the Future Movement's clout, are now practically in the hands of extremist groups, including those close to al-Qaeda. Indeed, on the ground, the Future Movement's strength in Tripoli is in decline.
People previously thought to be supporters of Future are now closer to the discourse of al-Qaeda. Similarly in Ersal, mayor Ali al-Houjeiri and other Future-affiliated figures no longer control things on the ground, and have long been overtaken by al-Nusra- and ISIL-affiliated groups.
Sources close to the security establishment and extremist sources say that ISIL has decided to expand into Lebanon.
ISIL' bid has been reinforced following the disputes among extremist groups in Syria, for example, between ISIL leader Abu Bakr al-Baghdadi, al-Qaeda leader Ayman al-Zawahiri, and al-Nusra leader Abu Mohammed al-Golani.
Meanwhile, reports have surfaced regarding Lebanese Salafi groups heading to Syria to receive the approval of extremist groups there to begin operating in Lebanon.