Syria
Syria peace conference likely in mid-December: UN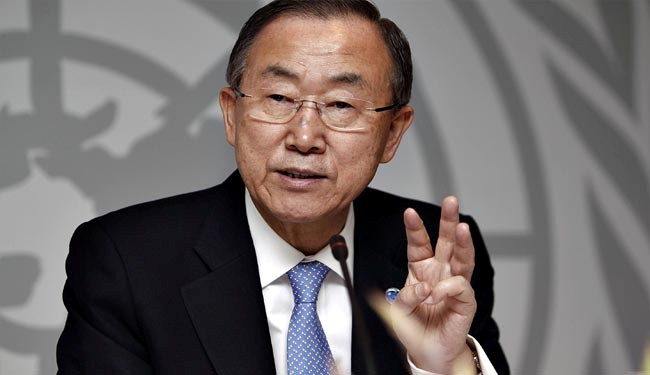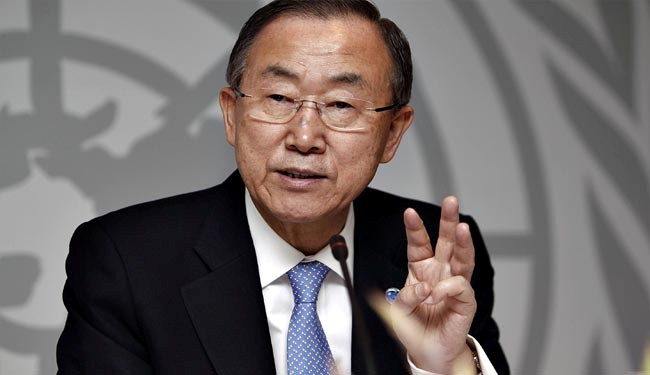 United Nations Secretary-General Ban Ki-moon said on Monday he expected a long-delayed peace conference on Syria's bloody conflict will be held in "mid-December" with a specific date to be set next week.
"I am not able to announce at this time any date. Our target is mid-December," Ban told reporters at a news conference with Lithuanian President Dalia Grybauskaite during a visit to Vilnius.
He said UN-Arab League envoy Lakhdar Brahimi will try to set the date in a meeting with Russian and US representatives on November 25.
"They will review and, if possible, I hope that they will be able to set a date so that I can issue a statement," Ban said.
Last week, a Syrian newspaper said the conference dubbed Geneva II would be held on December 12 but the date was not officially confirmed.
The international community has been trying for months to bring government and rebel representatives to the negotiating table but proposed dates have come and gone with no progress.
This is while a team of Syrian officials held closed-door consultations in Moscow on Monday amid burgeoning Russian efforts to flex its diplomatic muscle and help set up elusive peace talks with the opposition.
The consultations in Moscow between the Syrian delegation and Russian Deputy Foreign Ministers Gennady Gatilov and Mikhail Bogdanov came just days after President Vladimir Putin held his first telephone talks with Assad in more than two years.
The Kremlin said that Putin on Monday also discussed Syrian peace initiatives with Iranian President Hassan Rouhani.
"Having examined the situation around Syria in detail, (Putin and Rouhani) confirmed their commitment to a peaceful solution to the conflict and noted the importance of efforts to prepare the international Geneva II conference," the Kremlin said in a statement.
Russia has also invited opposition groups to Moscow for talks it hopes will minimize the differences among them and enable them to agree to unconditional peace negotiations in Geneva.