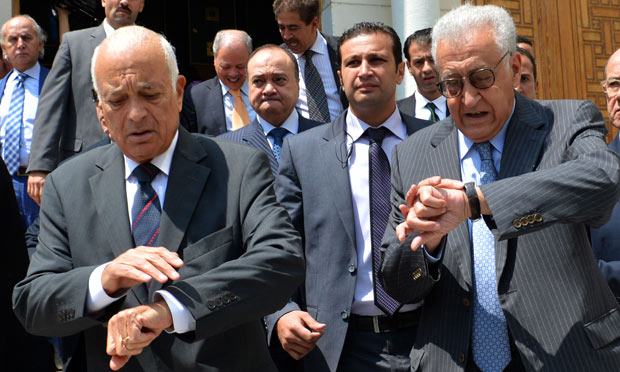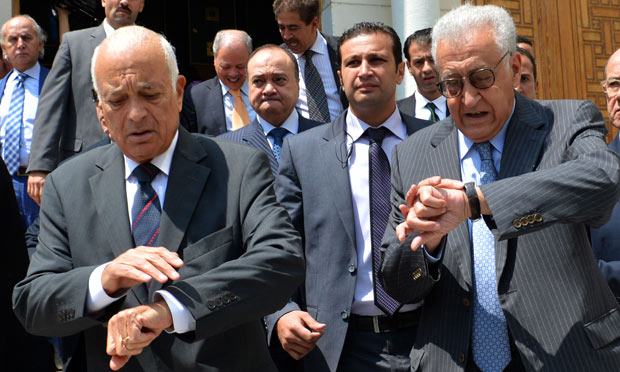 Syrian peace talks could be held November 23, but not without "credible opposition" participation, top diplomats said Sunday.
After a meeting with UN-Arab League envoy Lakhdar Brahimi, the point man for international efforts to end Syria's nearly three-year crisis, Arab League chief Nabil al-Arabi said the so-called Geneva 2 talks would be held November 23.
But Brahimi, speaking to reporters in Cairo, cautioned that the meeting would not be convened without a "credible opposition representing an important segment of the Syrian people" opposed to President Bashar al-Assad.
The mixed messages about the so-called Geneva meeting reflected concerns that the increasingly divided opposition would refuse to take part in talks with the Syrian government.
The main National Coalition opposition bloc said members will decide in the coming days whether to attend the Geneva talks, while the Syrian National Council, a key coalition member, has threatened to quit if they do.
The rift among the opposition comes amid a surge in fighting among rebels on the ground, with the mainstream Free Syrian Army (FSA) clashing with the al-Qaeda-linked Islamic State of Iraq and the Levant (ISIL).
US Secretary of State John Kerry will head to Britain to attend a "Friends of Syria" meeting on Tuesday in which Western and Arab governments are expected to press the opposition to come together and attend the talks.
But even if the National Coalition attends the Geneva meeting, it is unclear whether it can enforce any agreement on the ground, after 13 prominent insurgent brigades rejected the umbrella group last month.